The Benefits of CoolSculpting Training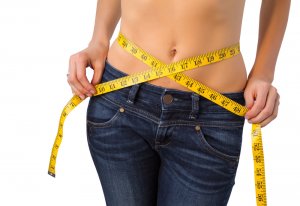 CoolSculpting is the world's #1 non-surgical fat-reduction treatment with more than 4 million procedures performed worldwide.
Did you know you can learn this and other popular medical aesthetics treatments with training from National Laser Institute?
What is CoolSculpting?
CoolSculpting is the only FDA-cleared, non-surgical fat-reduction treatment that utilizes controlled cooling to eliminate stubborn areas of fat.
In the early 2000s, two Harvard University scientists noticed that some children who ate popsicles got dimples on their cheeks. The popsicles were freezing and eliminating small pockets of fat cells. The idea that cold could target fat cells without damaging the surrounding skin or tissue was the concept behind Cryolipolysis, the science CoolSculpting is based on.
This popular medical aesthetic treatment can target stubborn fat in areas, including the abdomen, flanks (love handles) and inner thigh. Some popular "off-label" treatment areas include the upper back, arms and chest (for men).
During a CoolSculpting appointment, a roll of fat is placed in between two panels that cool the fat to a freezing temperature. This takes up to an hour to treat each targeted body part. After, the treatment area is massaged, which helps break down the fat cells further, producing better results.
In the weeks following a treatment, the body will naturally process the fat and eliminate the dead cells. The results are considered long-term because the fat is gone for good! Untreated areas will have no change in fat cell distribution.
The Benefits of CoolSculpting Training
Below are a few aspects that should be considered when training to perform CoolSculpting.
Background knowledge. It's important to know when CoolSculpting can be offered to clients. Good background knowledge of the medical aesthetic treatment, who can receive CoolSculpting and possible side effects will arm the laser tech with the information they need to decide if the treatment will benefit their client or not.
Understanding equipment. The equipment used to perform CoolSculpting is state-of-the-art. It's developed by Zeltiq, which is currently the only FDA-approved machine for cryolipolysis.
Procedural skills. During cosmetic laser training, you will learn the theory behind CoolSculpting: It's a breakdown of fat cells by reducing the temperature to below freezing while protecting the skin and other tissue.
Risks and side effects. Having a solid knowledge of the potential risks and side effects means the laser tech will know how to manage them in the event of them occurring during a CoolSculpting treatment.
Treatment Benefits. Many clients opt for CoolSculpting as opposed to surgery to experience the benefits the treatment offers. As a provider, it's good to have a detailed understanding of the benefits that clients can receive from this non-surgical body contouring treatment. You should remind your clients that the treatment will start to show results after a few months and additional procedures might be needed.
CoolSculpting Training at National Laser Institute
At National Laser Institute, we offer CoolSculpting training among other medical aesthetic treatments that can be completed in just 1-2 weeks!
We offer medical aesthetic training courses for total career changers and estheticians as well as programs for doctors, nurses and medical professionals.
Our Comprehensive Laser Course is the most popular among career changers and estheticians. It covers some of the most in-demand treatments such as:
Laser hair removal
IPL photofacial
Skin rejuvenation
Skin tightening
Non-surgical body contouring (CoolSculpting)
Laser tattoo removal
And more!
Our CE/CME programs offer training in cosmetic injectables like Botox, dermal fillers, Kybella and Platelet-Rich Plasma (PRP).
If you would like to learn more about our cosmetic laser training or any of our CE/CME courses, please fill out the form to the right or call 800-982-6817 to speak to one of our admission advisors!