Medical Aesthetics Offers Clients Self-Esteem Boost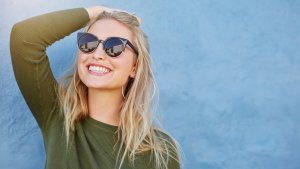 It is no secret that beauty and attractiveness are two characteristics that are valued today, thanks to popular culture and the media.
Just look at any magazine or TV show, and you will see perfectly airbrushed models or TV personalities with #flawless skin.
A common misconception about the beauty industry is that it is only for those in search of Barbie doll looks. Medical aesthetics is more than just a "pretty girl" industry; it is a feel-good industry that focuses on restoring confidence and helping others look and feel their best.
Medical Aesthetics: A Feel-Good Industry
According to the American Society of Plastic Surgeons (ASPS), 17.5 million cosmetic and minimally invasive procedures were performed in 2017, ranging from laser hair removal and skin tightening to Botox and dermal fillers.
While traditional medicine performed in hospitals focuses on the treatment and prevention of chronic conditions, medical aesthetics is all about improving self-esteem and making others love the skin they are in.
Most clients are motivated by the quest for youthful, rejuvenated skin, but more serious skin conditions like acne scars can also be addressed with cosmetic treatments.
Ask anyone who has spent years in the medical aesthetics biz about their experience, and they will say it is incredibly rewarding! Nothing compares to witnessing a client beam with confidence, all because of a service you provided!
Physicians and nurses especially enjoy the health and beauty field since they are treating clients who actually want to be there. Their clients aren't sick or suffering from chronic diseases.
The adoption of aesthetic treatments is rising across the United States (and the globe) due to increased awareness and demand for the procedures, as well as a more affordable cost for consumers. This translates into more job opportunities for individuals seeking a career in the medical aesthetics industry.
Since skin care specialists are firing cosmetic lasers or administering injections, training is a must. Medical aesthetics schools across the country (like National Laser Institute) offer specialized training for cosmetic lasers and injectables.
Individuals looking to become a cosmetic laser tech or cosmetic injector should receive training from the best in the field, by a team of skin care specialists, laser techs, physicians and nurses who are highly experienced in medical aesthetics.
Medical Aesthetics Training at National Laser Institute
Do you have a passion for helping others look and feel their best? Then you should consider a career in the medical aesthetics industry!
In just two weeks, you can become a cosmetic laser tech after medical aesthetics training at National Laser Institute.
With over a decade of excellence, we have taught tens of thousands of students with little to no health and beauty background how to become cosmetic laser techs.
Each medical aesthetics course includes classroom education and clinical hands-on training for the ultimate learning experience. We want you to feel comfortable and confident in your training experience and be able to provide your future clientele with amazing treatments.
Our Comprehensive Laser Course features training on some of the industry's most popular treatments like laser hair removal, laser tattoo removal, radiofrequency skin tightening, acne reduction, body contouring (CoolSculpting) and more!
For the physicians and nurses, we offer CE/CME training, which focuses on cosmetic injectables like Botox, dermal fillers, Kybella, sclerotherapy, platelet-rich plasma (PRP) and PDO threads.
If you would like to learn more about medical aesthetics training at National Laser Institute, fill out the form on your right or call 1-800-982-6817.