How To Pick The Best Botox Training Program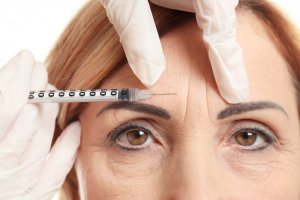 Are you a physician, nurse or medical professional interested in learning Botox and dermal fillers?
Here's how to pick the best Botox training program.
What Is Botox?
Botox is a neurotoxin that temporarily paralyzes the facial muscles.
It relaxes and smooths the look of fine lines and wrinkles caused by repetitive movement that typically occur between the eyebrows, crow's feet and horizontal forehead lines.
Botulinum toxin injections are also used to treat hyperhidrosis (excessive sweating), migraines and muscle spasticity, among other medical conditions.
Job Opportunities Outside Traditional Hospitals
One of the best parts of the medical aesthetics field is it offers physicians and nurses a career opportunity outside traditional medical settings (i.e., hospitals and clinics).
Many medical professionals decide to enter this multi-billion-dollar industry because:
They can earn additional income while still working at their day job.
Medical aesthetics offers independence and autonomy.
Job opportunities are plentiful.
The cosmetic industry is cash-based, which means no insurance hassles.
How To Pick The Best Botox Training Program
If you are a physician, nurse or medical professional interested in Botox and dermal filler injections, you must attend Botox training.
Medical aesthetics training is an investment, and before making any investment, it is important to do your research to ensure you are being trained by the best.
Botox training must have different aspects to them that cover the various situations a medical professional may encounter during their career as a cosmetic injector. These courses should also offer methods of Botox and dermal filler injections and the possible complications.
It is important these courses are taught by physicians and nurses with expertise in the field of cosmetic medicine.
Botox training at National Laser Institute offers didactic (classroom) and clinical hands-on training for a comprehensive learning experience.
Attendees spend the first half of the course in the classroom where they will learn from some of the industry's leading medical aesthetics experts. The second half of the course is spent doing clinical hands-on training in a medical spa environment.
We spend millions of dollars each year to provide you with scheduled clients to work on to gain real-world experience.
Botox Training at National Laser Institute
If you are a physician, nurse or medical professional who has a passion for helping people look and feel their best, then Botox training may be right for you!
At National Laser Institute, we offer a variety of Botox courses to fit your schedule and learning goals. Crunched for time? We offer 1-day Botox training as well!
Our CE/CME courses are led by industry-leading medical professionals and medical aesthetics experts with 7-20 years of experience in the field. The courses are divided into two sections: didactic and hands-on training.
In the classroom, you will learn about injection techniques, facial anatomy, patient selection, and pre- and post-patient care. During hands-on training, you will be placed in small, intimate groups no more than a few feet from the training bed where you will watch comprehensive Botox demonstrations and administer these treatments yourself!
In addition to Botox and dermal fillers, you will learn a variety of cosmetic treatments, including:
Platelet-Rich Plasma (PRP)
Nonsurgical body contouring (CoolSculpting)
Sclerotherapy
PDO threads
Kybella
Intense Pulsed Light (IPL) photofacial
Laser hair removal
And more!
While other medical aesthetic schools have their students do hands-on training on each other, we spend millions each year to book scheduled clients for you to work on to gain real-world experience in a medical spa setting!
To learn more about National Laser Institute's CE/CME courses or other injectable training courses, please give us a call at 800-982-6817, and one of our admissions advisors will be happy to assist you!