Vacation while earning CM/CME credits on the beautiful island of Hawaii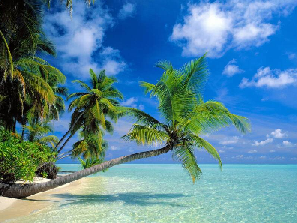 We're offering medical professionals an opportunity to take a vacation while getting Botox and dermal filler certified in the gorgeous state of Hawaii. You can receive hands-on training with Botox and dermal fillers in just four days, gaining the confidence to bring this skill set back to your own practice!
Botox and dermal fillers are the top two non-surgical cosmetic procedures in the nation. Last year, over 5 million Botox treatments and over 1 million dermal filler procedures were performed. Because non-surgical cosmetic treatments make up 83% of cosmetic procedures, many medical professionals want to jump at the opportunity to offer these services at their practice or clinic.
The best part about Botox training in Hawaii is that classes are only half day, so medical professionals have the opportunity to spend the rest of the day relaxing on the beach, hiking within the beautiful landscape of Hawaii, attending fun luaus, or even heading out on a cruise! It may sound like a party under the sun, but we're dedicated to giving attendees the proper and advanced training they deserve. Medical professionals will learn the basics of Botox and dermal fillers, the benefits of both treatments, in-depth training on how they work, and the most advanced injection techniques.
The four-day Botox and dermal filler training schedule looks like this:
| | |
| --- | --- |
| Friday | 8:00am – 1pm – BOTOX® / Dysport® and Dermal Fillers (Didactic) |
| Saturday | 8:00am – 2pm – BOTOX® / Dysport® (Clinical) |
| Sunday | 8:00am – 2pm – Dermal Fillers (Clinical) |
| Monday | 8:00am – 2pm – Aesthetic Laser (Didactic and Clinical |
You can have the best of both worlds with Botox training in Hawaii! We're the leader in the medical esthetics industry and have been in the health and beauty business for over a decade. We've earned a number of starred reviews as well as an A+ rating at the BBB. More importantly, we're dedicated to providing the best possible cosmetic injectable and laser training in the business.
To learn more about Botox training in Hawaii or National Laser Institute, please call 800.982.6817.