Chemical Peels Were Among the Top 5 of All Non-surgical Procedures in 2013!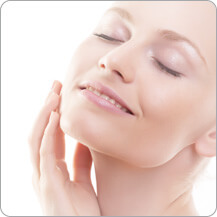 According to ASAPS (American Society for Aesthetic Plastic Surgery), chemical peels were among the TOP 5 non-surgical cosmetic procedures administered in 2013 with over 1 million treatments performed, along with BOTOX®, Dermal Fillers, Laser Hair Removal and Laser Skin Resurfacing!
Chemical peels are and will continue to be the gold standard for non-invasive skin rejuvenation and exfoliation therapy. National Laser Institute's expert instructors will teach you a variety of advanced, clinical methods for laser enhancement peels, combination peels, and layering techniques with low-high, medical-grade solutions before supervising hands-on learning in our luxury medical spa.
About Chemical Peels:
Chemical peels provide great non-invasive skin exfoliation and skin rejuvenation with results that retexturize, smooth and brighten the skin. Rough or dry patches can be resurfaced, and uneven pigmentation spots can be reduced. The look of fine lines and wrinkles can be improved as cell turnover is increased and damaged skin cells are shed. Various concentrations and combinations of peel solutions also prove to be effective for the improvement of mild acne by stripping away plugs of keratin, oil, and dirt that often lead to outbreaks.
The latest advancement with chemical peels is the laser enhancement peel: a strict solution, unique to each client and designed to prepare the skin for a laser skin treatment, increase the beneficial outcome of the laser treatment and extend a client's rejuvenation results!
Chemical Peel Training

National Laser Institute offers chemical peel training for those interested in learning the safe and effective application of chemical peels. This course is hands-on so attendees will have opportunities to practice on real clients within our state-of-the-art medical spa.
This chemical peel training course is led by leading medical aesthetic professionals. We capitalize on the importance of safety as well as a thorough understanding of each type of peel and how it reacts to different skin types. This chemical peel training course can be combined with our laser courses or taken separately as it's own. Read on to see the course objectives for this class.
Course Summary:
• Comprehensive understanding of the most requested peels, such as AHAs, BHAs, Lactic Peels,  Vitamin C Peels, Salicylic Acid Peels, TCAs, Vitamin A Retinol Peels, Glycolic Peels
• Wound healing, tissue interaction and stages of skin peeling with laser enhancement peels
• Depth classification of low to high chemical peels
• Basic understanding of procedure and service options for individual skin types and ages
• Skin types and procedural protocol for treating severe conditions such as acne, textured skin, scars, wrinkles, dull skin tones, free-radical skin stress, photo damage, age spots and more
• Client preparation with pre and post procedural care instructions
• Peel contradictions & safety protocols
Benefits of Adding Chemical Peels to Your Practice
• Help your clients look and feel better
• Add additional cash services to your existing business
• Become more marketable to future employers by offering new advances in chemical peel  services
• After training you can start right away
Class size is limited, so call an admissions advisor today at 1-800-982-6817 to reserve your seat.