How To Become a Laser Technician
Have you been thinking about how to become a laser technician?  Did you know you can become a laser technician in as little as 2 weeks at the National Laser Institute?*
Louis Silberman founded the National Laser Institute in 2004 because there was a need for a medical aesthetics training program to train physicians, nurses, aestheticians and career changers how to safely and effectively perform cosmetic laser treatments in the medical aesthetic marketplace.   
What makes the National Laser Institute different?  We are the first cosmetic laser and medical aesthetics training program to combine clinical hands-on training on real clients in our luxury medical spa with our comprehensive didactic curriculum in the classroom.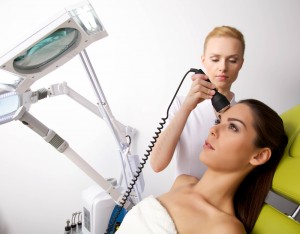 How To Become a Laser Technician
The National Laser Institute is world-renown as an industry expert and is featured in notable publications such as Skin inc, Dermascope, Fortune Small Business, and Entrepreneur Magazine. Louis was honored by Earnst & Young who named him Entrepreneur of the Year Semifinalist in 2014.  The National Laser Institute has also been lauded one of the top workplaces by the Phoenix Business Journal, and is also expanding throughout the United States.
Are you seeking a brand new career in the skin and beauty industry as a laser technician? Or are you an aesthetician or cosmetologist desiring to expand your services? Perhaps you are a medical professional (MD, PA, or Nurse) wanting to offer Botox, laser and other cosmetic injection treatments? If you answered yes, the National Laser Institute is the premiere school to get you started.
Courses include: Laser Hair Removal, Laser Tattoo Removal, BOTOX and Dermal Filler Injections, Photofacial, Laser Skin Rejuvenation, Chemical Peels, Laser Cellulite Reduction, Laser Scar Reduction, Spider Vein Reduction, Ablative Skin Resurfacing and more.
With the exception of just a few states, our students can attend our 2 week Comprehensive training course and jump into a new career in medical aesthetics! We've been training physicians, nurses, aestheticians and career changers for 11 years. Experience matters.
If you have been thinking about how to become a laser technician, we invite you to start your journey with us. Please call the National Laser Institute at 800-982-6817 or complete the short form on the right and one of our Course Advisors will contact you.
*in most states