Laser Hair Removal School vs Esthetician School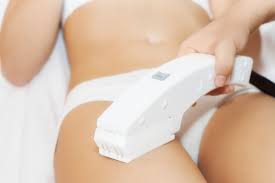 Although both are vocational schools that focus on skincare and anti-aging, laser hair removal school and esthetician school are two completely different certifications. That is to say, if you attend an esthetician school you won't be practicing anything that has to do with cosmetic lasers but instead surface-level skincare treatments, like facials, waxing, wraps, and more.
Those who want to become laser technicians will benefit from attending laser hair removal school. This is where attendees learn all about cosmetic lasers and what they treat, like laser hair removal, laser tattoo removal, laser wrinkle reduction, and more.
Here's what you need to know:
In order to attend esthetician school, you don't need to have a laser certification. Likewise, if you want to attend a laser hair removal school, you don't need an esthetician license or certification. In fact, in most states, all you need is your high school diploma or GED.

Esthetician school usually takes 6 – 12 months to complete while laser hair removal school takes two weeks or less.

One isn't better than the other. In fact, gaining both esthetician training and laser training provides you with the most benefits. You're able to treat more clients, combine esthetic and laser treatments (in some cases), and in turn earn more clientele and income.

Both laser hair removal school and esthetician school open doors to working in the health and beauty industry, such as medical spas, doctor's offices, dermatology clinics, salons, and more.
Where can I attend?
National Laser Institute is a leading laser hair removal school that has been around for over a decade. We provide estheticians, medical professionals, cosmetologists, and those interested in changing careers cosmetic laser training and certification with our two week comprehensive program.
Our comprehensive laser training course covers a variety of in-demand cosmetic laser services and provides students with hands-on clinical training in order to become comfortable with state-of-the-art laser technologies as well as treating real clients within a retail medical spa environment. After two weeks, you will have the knowledge and skills it takes to go out and treat clients seeking cosmetic laser services!
If you'd like to learn more about laser hair removal school and courses, simply fill out the form to your right or call 800.982.6817.