HRT Training
BHRT Course Overview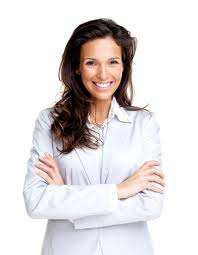 In our bioidentical hormone replacement therapy course, you'll learn the most advanced techniques of bioidentical hormone pellet therapy from expert medical professional experts in this field. This BHRT course provides complete instruction and advanced techniques on how to perform safe and effect BHRT pellet therapy.
Learn how bioidentical hormone replacement therapy can help reduce negative symptoms related to menopause or unbalanced hormones. You will be taught the proper protocols and processes when administering BHRT to patients. Safety, adjusting hormone levels, and pre and post care are also extensively covered in this course. Attendees will receive hands-on bioidentical hormone replacement therapy training within National Laser Institute's luxury medical spa where they will have the opportunity to treat BHRT patients under medical professional supervision.
National Laser Institute is the most prestigious medical aesthetics training facility in the world, educating medical and aesthetic professionals for over a decade. Our bioidentical hormone replacement therapy course will give you the hands-on training and skill set necessary to offer this effective treatment to your clients.
Why BHRT Training?
Bioidentical hormone replacement pellet therapy is one of the safest and most effective ways to treat hormone deficiencies in patients. This treatment is currently being used safely in 5 continents and has been studied for 8 decades. This cash-in-hand treatment has the ability to bring in $500 per client. And because it typically takes just 15 minutes to perform, you can quickly increase your revenue without the hassle of insurance reimbursements.
BHRT Course Objectives
Learn factors that lead to low estrogen
Understand the best forms and methods of pellet therapy
Learn how to safely replace estrogen, testosterone, and progesterone
Discover benefits of pellet therapy
Learn how and when to adjust hormone levels
Hands-on bioidentical hormone replacement therapy training
Who Can Perform Bioindentical Hormone Replacement Therapy?
BHRT training: Intensive training for Doctors, Nurses, Physician Assistants, and other qualified health professionals on the delivery of bioidentical hormone replacement pellets used to regulate testosterone, estrogen, or progesterone.
Medical Professional Reviews
All CME Courses at NLI
Looking for CME classes and CE courses? Browse our course selection below!
Classes are offered every month, click to view the schedule.
To learn more about our bioidentical hormone replacement therapy course, please give us a call at 1-800-982-6817 or fill out our form on the right.