NLI Expands CME for PRP & Kybella Injectables
According to the American Society of Plastic Surgeons, the demand for minimally invasive procedures has been continuing to rise.  The top 2 cosmetic minimally-invasive procedures in 2014 were Botox and soft tissue fillers. Only trained medical professionals can administer dermal filler treatments.  The importance of dermal filler training with a focus on high demand injectables will greatly affect your bottom line.  This is why we are pleased to announce National Laser Institute will be expanding its CME program to include breakthrough Kybella™ and PRP injectable training to medical professionals from around the world!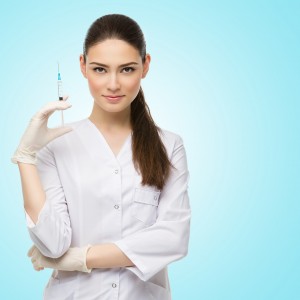 National Laser Institute offers the most complete, hands-on, top shelf medical esthetic training program in the country.  Our comprehensive CME injectable training program includes Botox and Dermal Fillers, Sclerotherapy, and now Kybella and PRP treatments!
KYBELLA INJECTABLE TRAINING
Kybella (deoxycholic acid)  is the only FDA-approved injectable therapy that targets, contours and removes neck fat without surgery, anesthesia, or scarring.   Kybella improves the appearance of moderate to severe submental fullness, also called "double chin", which until now could only be treated with liposuction or invasive surgery.
Submental fullness is a prevalent condition triggered by aging, genetics, and weight gain, and can be unyielding to diet and exercise.  Each Kybella treatment takes between 15-20 minutes. When injected into subcutaneous fat, Kybella elicits the destruction of fat cells rendering them unable to store accumulate fat. Once this aesthetic response is achieved with Kybella, re-treatment is not expected.  Many patients see noticeable results in two to four treatments at least one month apart. Kybella therapy is designed to match the patient's desired aesthetic outcome for a corrected chin contour.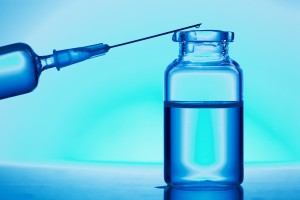 BOTOX & DERMAL FILLER TRAINING
Botox and dermal fillers are the top two nonsurgical cosmetic treatments in the nation.  A recent study revealed that both Botox and dermal fillers both produce safe, low-risk results.  Moreover, the American Society of Aesthetic Plastic Surgery, reveals soft tissue fillers have increased by 8% in the last year. Allergan also states that in the U.S., dermal filler treatments increased 17% in unit sales.
The benefits of Botox produce optimal long-lasting results by smoothing wrinkles and fine lines with no downtime. Dermal fillers are different. For example, Hyaluronic Acid (HA) filler injections contour and add instant volume to deep wrinkles, sunken cheeks, and thin lips. Dermal fillers like Juvederm, Restylane, and Perlane rejuvenate lost facial volume without the inherent risks, downtime, or high costs of surgery.
SCLEROTHERAPY TRAINING
It is estimated 40 to 50 percent of men and women experience unsightly spider veins. Sclerotherapy vein treatments involve a cosmetic injection into the vein which causes the vein to harden and disappear over time.  Sclerotherapy vein treatment has a variety of benefits.  Studies have shown as many as 50%-80% of injected veins may be eliminated with each session of sclerotherapy.  No anesthesia is needed.  This treatment takes between 15-30 minutes with no downtime.  Spider veins generally respond in 3-6 weeks, and larger veins respond in 3-4 months. If the veins respond to the treatment, they will not reappear. But new veins may appear at the same rate as before. If needed, the patient may return for injections.
PRP TRAINING
The PRP (platelet-rich plasma) Blood Facelift only takes 45 minutes and involves the use of a Dermapen, a device which implements 9 tiny needles to puncture the patient's skin before applying the PRP.
Blood is drawn from the patient's arm with a needle.  A centrifuge then separates the blood from the platelets into PRP, creating a powerful blend of growth factors and stem cells.  The PRP is then applied to the patient's skin along with hyaluronic acid to stimulate collagen production to create new skin and to remove fine lines and acne scars.  The PRP can also be mixed with hyaluronic acid and then injected into the patient's skin.
Typically patients notice results in a couple of days that last four to six months.  Downtime is only about 2 days. Theoretically, the PRP Blood Facelift appeals to patients who are hesitant about other fillers and surgeries.  The PRP Blood Facelift is a natural alternative that uses the client's own blood to rejuvenate the skin.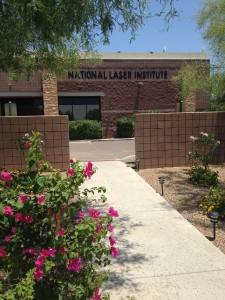 ABOUT NATIONAL LASER INSTITUTE
National Laser Institute is the leading medical aesthetics school in the nation having pioneered the industry with cosmetic laser and injectables training courses over a decade ago. National Laser Institute provides CME dermal filler training for medical professionals in as little as a weekend. Courses are taught by leading medical aesthetic experts in the field and include safety protocols and advanced knowledge in the latest injection techniques.
Doctors, nurses, and other medical professionals will receive hands-on training with real dermal filler clients. CME/CE credits are awarded upon course completion. If you'd like to learn more about our courses or dermal filler training, simply call 1-800-982-6817 or fill out our form on the right.