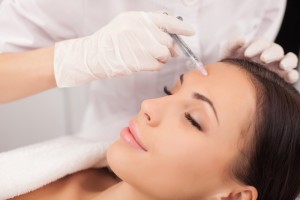 As a registered nurse, you qualify to receive Botox injection training. Because the field of noninvasive cosmetic treatments has expanded and grown over the last decade, more nurses have taken an interested to this side of cosmetic medicine. In fact, Botox is the #1 nonsurgical cosmetic treatment in the U.S. and experienced a 25% increase last year. In order for you to begin providing this safe and effective treatment to clients, you must receive your RN Botox certification.
At National Laser Institute, medical professionals can receive Botox certification in as little as a day. The 1 full day of Botox training includes hands-on experience with both Botox and Dysport, including putting techniques learned to the test by practicing on scheduled clients. Courses are taught by expert medical esthetic professionals who have been in this industry for multiple years.
For those looking for a little more variety, we also offer comprehensive courses. These not only include Botox injection training and certification, but dermal fillers training, cosmetic laser training (laser hair removal, IPL photofacial skin rejuvenation, radiofrequency skin tightening, etc.) sclerotherapy training, BHRT training, and much more. These skillsets are practical for RNs looking to offer various medical esthetic treatments to clients instead of solely Botox.
These courses include CE/CME credit upon completion and range from 1 full day of training to 12 full days of training, depending on the type of medical esthetic course you select. For our full range of medical professional courses, please view our course selection guide.
National Laser Institute trains hundreds of RNs each year in multiple locations in order to provide the best quality Botox training and certification. We are recognized as gold standard education and have earned many outstanding reviews.
To see what medical professionals are saying about our courses, feel free to watch the video below! If you'd like to learn more, simply fill out the form on your right or call us at 800.982.6817.