Top 10 Medical Aesthetics Trends for 2016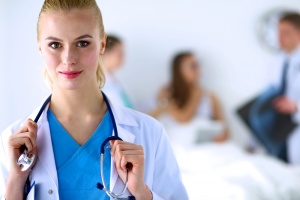 Without a doubt, beauty standards have changed over the past decade and so has the way consumers take care of themselves. More and more, they're taking charge of their health and looks with minimally invasive, affordable options such as Botox to reduce wrinkles, dermal fillers to plump skin and lips, cosmetic laser treatments such as skin resurfacing with little downtime to get rid of acne scars and fine lines, and body contouring procedures to smooth cellulite and tone thighs. These are very attractive options indeed, especially when compared to more expensive and riskier alternatives such as plastic surgery. Let's take a look at Top 10 Medical Aesthetics Trends for 2016:
1. Stop the clock! Botox and Dysport
If you're hoping to turn back the clock a few years, at least temporarily, it's tough to beat Botox and Dysport for both convenience and results. These injectables remain HOT and have multiple uses including smoothing and preventing wrinkles, providing a non-surgical brow lift, fixing a gummy smile, stopping excessive sweating and even giving you a poutier lip!
2. Fill 'er up!
Dermal fillers such as Juvederm, Restylane and Voluma will continue rising in popularity, with more than 2.3 million procedures performed last year. As filler manufacturers consistently improve formulas, making them easier to use and more aesthetically pleasing, advanced injectors find new and better ways to inject. The results? Beautiful, natural-looking results.
3. Other Injectables
We're going to continue seeing new injectables on the market such as Kybella, used to reduce fatty tissue under the chin. The FDA approved Kybella in April 2015 for under chin use only, but it's likely that it will soon be used to reduce other fatty areas as well. Platelet Rich Plasma, also known as PRP is gaining tremendous popularity in the anti-aging marketplace. PRP has been well known for it's amazing benefits in sports medicine and is now being used to help rejuvenate the skin for anti-aging benefits.
4. Body Talk
The body contouring market has experienced significant growth, with more than 7 million procedures in 2015. With the addition of complimentary modalities such as radiofrequency and mechanical massage, consumers will be happier than ever with results.
5. Speaking of Results
Even as you read this, researchers are working diligently to produce injectables with longer-lasting results so that treatments can be spaced further out. Save money—and time!
6. More Men
Brotox? Manscaping? Terms like these are now part of our everyday vernacular, and that's because men are no longer afraid to walk into a med spa. Statistics show that men now make up almost 10 percent of all cosmetic procedures including injectables, laser skin resurfacing, tattoo removal and more and the market is projected to grow.
7. No Needles, Please
No matter how small the needles, some folks just can't take injections. No worries! Researchers are working on ways to get the most out of injectables without having to well, inject them, including topical versions. Stay tuned.
8. Younger Demographics
The age at which people are turning to cosmetic procedures continues to expand. While mature types wish to look younger, younger ones know that the best type of anti-aging begins with prevention.
9. More Toning and Tightening (um, down there)
Female rejuvenation using radio frequency and/or PRP injections is one of the hottest trends in non-surgical cosmetic procedures. In as little as a 30-minute treatment, women can now easily regain their sexual confidence, urinary continence and before-pregnancy (or menopausal) mojo with practically no downtime. Until recently, female rejuvenation was performed only in OBGYN and plastic surgeon's offices but thanks to significant advances in technology, we're seeing these services in med spas, day spas and more.
10. Newer, Better, Faster (Lasers)
Simply put: laser technology never sleeps. But you already knew that, didn't you?