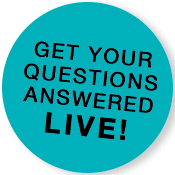 Webinar Features Live Demos: Botox for an Eyebrow Lift & Skin Tightening!
NEXT LIVE
WEBINAR:
Tuesday, December 12th 11 AM – Arizona
(10 AM Pacific, 11 AM Mountain, 12 PM Central, 1 PM Eastern)

Are you a career changer, aesthetician or medical professional interested in exploring the field of cosmetic lasers, Botox & dermal fillers? We'll introduce you to the newest aesthetic laser and cosmetic injectable income opportunities in this 10 billion dollar Industry!