What Is The Average Botox Salary?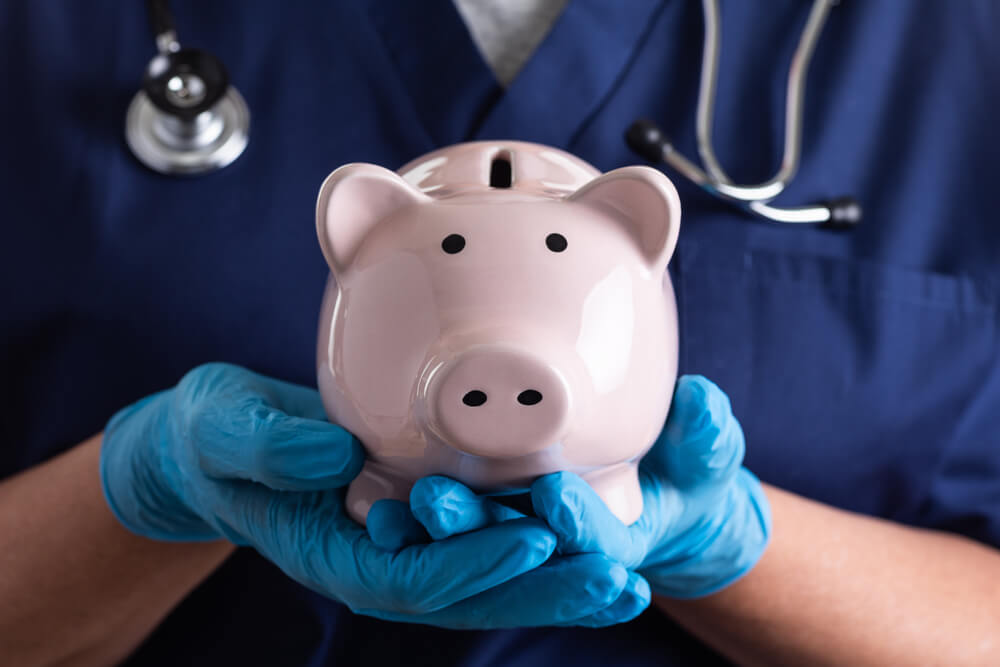 Since its inception, Botox has been one of the most popular cosmetic injectables on the market. Trends show that the demand for injectables will only increase over time. In this blog post, we'll go over Botox salary, your earning potential, and more.
Understanding Botox
Botox is a protein derived from a bacteria known as Clostridium botulinum. This bacteria is naturally occurring and generally harmless. It has also been determined safe for therapeutic use by the American Osteopathic College of Dermatology (AOCD). When administered in small doses, Botox can help smooth wrinkles. It may also treat some muscle conditions.
There are many different commercial versions of Botulinum toxin, although Botox is the most popular. Other name brands include Dysport, Jeuveau, Myobloc, and Xeomin. Patients may refer to any of these products interchangeably with Botox. However, Botox is a registered trademark of Allergan Inc.
Botox Salary
According to SimplyHired, the average Botox injector makes $84,290 per year. However, the Botox salary and subsequent earning potential varies on a case-by-case basis. Many people may inject Botox under different job titles. Plus, medical aestheticians (such as cosmetic nurses) can also work under different pay structures. The most common are hourly, commission, and salary.
Additionally, physicians (like doctors, plastic surgeons, and dermatologists) may also choose to undergo Botox training to maximize their income potential. Because these services are purely cosmetic, patients must pay out-of-pocket — meaning more for your bottom line. Each unit of Botox costs an average of $10 to $15, which can add up quickly.
Botox Training
Only medical professionals can administer Botox and other cosmetic injectables, such as Juvederm and Kybella. Botox training is also a quick and easy way to complete your CE/CME credits. Many of our students have completed our hybrid* course over just one weekend.
During our CME Hybrid* Online Cosmetic Injections Course, you will receive online classroom and demonstrations on Botox, dermal fillers, off-label Botox and fillers, PRP, sclerotherapy, Kybella, and PDO threads. Then choose one of our nationwide locations to attend your clinicals for hands-on learning!
If you are not yet qualified to administer Botox, you may want to consider cosmetic laser technician training. During our Hybrid* Online Comprehensive Laser Course, you will receive online classroom laser training with a variety of instructors and live demonstrations with several hours on each modality. Modalities include Laser Hair Removal, Photofacial, Laser Skin Rejuvenation, Radiofrequency Skin Rejuvenation, Coolsculpting, Cellulite Reduction, Tattoo Removal, Radiofrequency Skin Tightening, and Microneedling.
Medical Aesthetics Classes Near You
The National Laser Institute has been an industry leader for nearly two decades. We dedicate ourselves to helping our students advance to the next stage of their careers. Whether you are a medical professional looking to expand your business, a recent graduate entirely new to the workforce, or anything in between, we are here to help.
On top of having multiple locations across the country, we train hundreds of students per month at our Arizona and Texas campuses. We offer a wide variety of courses. Financing options are also available for students in need. If you are interested in working directly with clients to make their visions a reality, medical aesthetics may be the right choice for you.
We understand you may be nervous about taking the first steps toward your new career in this booming industry. We would be happy to answer any questions you may have. Call us at 480-290-7399 for more information. We have thousands of happy alumni. Take the first step to join them today.