ThermiVa Feminine Rejuvenation Training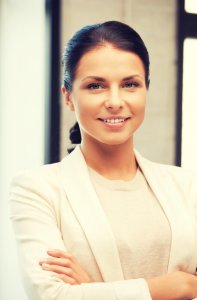 Did you know there is another option outside of surgery you can offer your patients to rejuvenate their feminine intimate areas? It's called ThermiVa. Your patients will be amazed that ThermiVa works so quickly and without downtime. If you are interested in learning more about ThermiVa Feminine Rejuvenation Training and the benefits it can add to your practice, continue reading and we'll show you.
ThermiVa Feminine Rejuvenation Training
ThermiVa Feminine Rejuvenation comfortably places radiofrequency heat into tissues that will immediately shrink tissues and over time encourage more shrinkage of tissue and the production of new collagen. In addition to the tightening effects, regeneration of nervous tissue is a welcome side effect which treats an overactive bladder. The structure of the tissue will change so that your patients will see results for incontinence, tightening, and improved moisture that will last 9 months to a year.
ThermiVa Feminine Rejuvenation Training will educate you on how to use radiofrequency energy to gently heat tissue to reclaim, restore and revive feminine wellness. ThermiVa safely and effectively rejuvenates feminine intimate areas without surgery, discomfort, or downtime.
With ThermiVa Feminine Rejuvenation Training at the National Laser Institute, you will be able to help your patients to regain their confidence. In the past, this was only possible with surgery.  Now with ThermiVa Feminine Rejuvenation Training you can help your patients feel great again!    
If you'd like to learn more about our ThermiVa Feminine Rejuvenation at the National Laser Institute, please call 800-982-6817 or fill out the form on the right.