Standing Apart from the Regular Laser School Crowd: NLI Provides Video Consults to Help Students Succeed in the Medical Esthetician Industry!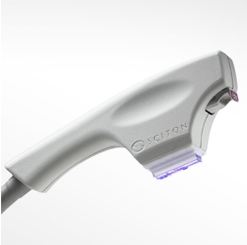 There are tons of cosmetic laser schools out there to choose from. It's hard to narrow it down to just one, which is why it's best to pick the school that's going to give you not only quality education, but the most beneficial tools for your money.
Earlier this year, National Laser Institute launched the very first online medical esthetics library. This library is designed to benefit our graduates specific information regarding industry statistics, medical esthetic books and articles, studies and journals, marketing information, equipment information, and much, MUCH more.
This is just one of the things that sets us apart from other laser schools out there!
Laser Video Consults at National Laser Institute
Now National Laser Institute has launched our laser video consults. This is designed to benefit students in our extensive hands-on training portion of our comprehensive program. The video consults are designed as a playback feed for students, similar to a basketball player reviewing a recorded performance of their game. The student will perform a laser treatment on the client and afterward our expert instructors will point out what the student is doing right and what they can improve upon. This is just one of the many ways National Laser Institute is offering a point of difference to its students!
About National Laser Institute
National Laser Institute is the leading medical esthetician school in the nation and was the first to pioneer the first laser training curriculum that many other laser schools across the U.S. now use. Not only that, but we are truly dedicated to our students. We are a support system during as well as after graduation and keep in contact through our Graduate Services department in order to help students find cosmetic laser jobs within their area.
To learn more about medical esthetician schools or National Laser Institute, please call 800.982.6817.