National Laser Institute Boston Chicago Philadelphia Nashville
"I've learned that people will forget what you said, people will forget what you did, but people will never forget how you made them feel." Maya Angelou
How would you like to go home from your job every day and know you made someone feel great?  If you want to have a career like this, the $10 billion medical aesthetics industry is booming and there is a huge demand for laser technicians who can make a difference in the lives of others.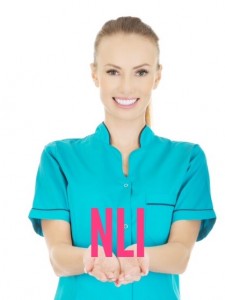 Cosmetic laser technicians work at doctor's offices, medical spas, hair salons, and fitness centers, doing laser treatments. Laser hair removal, photofacial skin rejuvenation, non-surgical body contouring, and laser tattoo removal are just a few of the laser treatments they offer to clients looking for aesthetic solutions for their skin concerns.
A lot of people think you have to be a doctor, nurse or an aesthetician to operate cosmetic lasers. But the reality is that in most states, anybody can do this. The only requirements are that 1) you have a passion for health and beauty and helping others look and feel their best, 2) you get laser certified.  
Is Medical Aesthetics Training for You?
We have two types of student groups at the National Laser Institute. The first group are medical doctors and nurses who are looking to add Botox, dermal fillers and more aggressive anti-aging laser procedures to their practice with CE/CME training.
The second group include aestheticians, cosmetologists, and career changers who may have no health or beauty background. These students learn how to perform laser hair reduction. They become adept at photofacial skin rejuvenation to make age spots disappear, reduce sun damage, broken capillaries, rosacea and uneven skin tone.  As well as laser tattoo removal, and non-surgical body contouring to help clients lose cellulite and inches of fat.
CE/CME Courses in Boston, Chicago, Philadelphia, and Nashville
At the National Laser Institute, we offer three course options for medical professionals.
The first is a six-day course in Laser, BOTOX®, Dermal Fillers, and Advanced Injectables. The course includes a Medical Aesthetics Marketing and Business Development seminar.
The second is a three-day course in BOTOX®, Dermal Fillers and Advanced Injectables including a Medical Aesthetics Marketing and Business Development seminar.  We educate our medical professional students about the aging process and how to treat aging skin.   Treatment demonstrations and hands-on training for the cosmetic use of BOTOX® and Juvederm® as well as clinical hands-on practice with treatment models is provided.
Finally, our three-day course in Laser Training includes didactic laser physics and safety instruction.  Laser Hair Removal, Skin Rejuvenation and other top treatments are taught as well clinical hands-on practice with actual clients.  
More comprehensive courses are offered in Scottsdale, AZ & Dallas, TX for those looking for cosmetic laser training, Botox, Dermal Fillers, Advanced Injectables, Kybella training, Platelet Rich Plasma (PRP) Injections, Sclerotherapy, Microneedling, Body Contouring, and more!
Laser Training Course for Aestheticians & Career Changers
Our core laser training course is 10 full days of training. This includes 3 days of classroom education taught by industry leading laser experts, aesthetic and medical professionals. The didactic/classroom portion covers laser education, IPL (Intense Pulsed Light), radio frequency as well as Laser Safety Officer Training where students learn and understand the importance of using and firing lasers.
Throughout this laser training course, students will also participate in hands-on clinical training with a variety of highly popular cosmetic laser treatments. In order to gain the comfort and familiarity that comes with firing lasers, National Laser Institute believes all students should receive hands-on training with scheduled clients. Attendees will experience this clinical, hands-on laser training portion in the last 7 days of class. This type of clinical training provides a real-world type of environment so students can gain the confidence and skills they need to provide treatments. We are fortunate to partner with the world's largest laser manufacturers so you will experience first hand the latest and greatest technologies in the marketplace.
The Future is Bright in the Medical Aesthetics Industry
Last year there were over 2000 medical spa's operating in the United States.  Once you graduate as a cosmetic laser tech, the world is your oyster! You can work in any one of these medical spa's in addition to doctor's offices, hair salons, and fitness centers, doing laser treatments.  
At the National Laser Institute, our Graduate Services Department sends out 200-500 job leads per month.  The opportunities are endless.  At National Laser Institute, you can get your laser training in only 1-2 weeks. Whether you are a stay at home mom or a real estate agent, you work in finance, or you are a recent college graduate: anybody can become a cosmetic laser tech after our 1-2 week laser training program.
National Laser Institute is based in Scottsdale, Arizona and Dallas, Texas.  Fifty percent of our students fly in from out of state and out of the country.  We have students from Canada, New York, Dubai, Chicago, and Boston.  We also offer destination training events in Beverly Hills, Boston, Chicago, Hawaii, Las Vegas, Nashville, New York, and Philadelphia.
When we first opened our doors 10 years ago, only plastic surgeons offices were offering cosmetic laser treatments. Today it's every doctor under the sun!  OB-GYNs, dentists, primary care, internal medicine, the list goes on and on.  The reason for this shift in the aesthetic marketplace is because doctors were looking for new cash-based revenue streams that do not require insurance and they have found it with medical aesthetics.  
Whether you are a doctor, nurse, stay at home mom or recent college graduate, the opportunities are endless with the medical aesthetics industry. If you are in a life transition and are looking to make a change in your career because you are burned out in your current job, consider the National Laser Institute.  In as little as 1-2 weeks, you can start your new career in medical aesthetics!
Health and beauty is a fun business – if it's something that you can see yourself being really passionate about, call the National Laser Institute at 800-982-6817 or fill out the form on your right to learn more about career opportunities as a cosmetic laser tech!