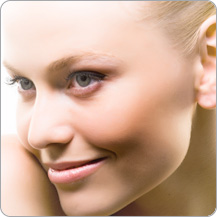 National Laser Institute is North America's leading training center specializing in laser hair removal, chemical peels, and many other medical aesthetic treatments. Located in beautiful Scottsdale, Arizona and Dallas, Texas you can be sure you are in the best hands at National Laser Institute.
Sometimes no matter how hard you try, you just can't get that youthful glow that once was yours. We all know that deep scrubbing is a no-no and can produce damage to the skin, but how else can you remove dull-looking skin to reveal the beautiful and brighter skin that lies underneath? How about a chemical peel?
Chemical peels are a fast and easy way to improve the texture of your skin. Normally starting at $150 and costing up to $300, we offer peels for only $75. Whether you have acne, wrinkles, hyperpigmentation or scars, chemical peels can help smooth out skin tone and provide a fresher look. In past years, chemical peels were associated with lengthy recovery times and lots of big, floppy hats but that has changed. Most clients today want excellent results in a short amount of time, and chemical peels can do just that.
Treatments at Luxury Medical Spa
Treatments are performed by instructors or students in a supervised atmosphere at one of the most luxurious medical spas in both Arizona and Texas. We use only the highest quality, most reputable brand name manufactures for our equipment and are known nationwide as a pioneer in education and safety. To reserve a spot, simply visit National Laser Institute's Med Spa website.
We feel you will receive a safer treatment here then at any med spa in the country as safety is our #1 concern. All treatments are closely monitored by a certified expert.
For Appointments in Arizona
Clients making their first appointment with National Laser Institute's Med Spa, call 480-290-7333. Returning clients, please call 480-222-4640.
For Appointments in Texas
All Clients Call: 214-252-7800