About National Laser Institute
National Laser Institute is recognized across the U.S. and around the globe as the gold standard of education in the cosmetic laser and injection medical aesthetics industry.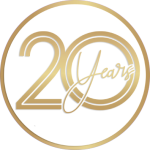 National Laser Institute pioneered the industry with cosmetic laser and injectables training courses over 20 years ago. Our attendees travel from across the world to attend National Laser Institute's nation-wide renowned training institutes.
Our instructors consist of leading industry physicians, NPs, PAs, nurses and laser experts whom have all been training in the medical aesthetics world for decades.
We also provide engaging guest speakers from various disciplines of this thriving field to give our attendees more real world knowledge of cosmetic lasers and medical aesthetics. The hands-on clinical portion of our courses in small groups working with live clients has been praised and rated second to none.
---
National Laser Institute's unparalleled experience. Founded in 2004, our company has emerged as the leader in the medical aesthetics training industry.
National Laser Institute has pioneered teaching the clinical/hands-on portion of coursework in a luxury, retail, medical spa located directly on campus.
National Laser Institute was a pioneer in the industry offering the required training by the State of Arizona in 2004, the first year that they required laser training. National Laser is approved by the Arizona Board for Private-Post-Secondary Education. We provide CE/CME credits from the Arizona Nurses Association and the American Academy of Family Physicians.
National Laser Institute offers training on the most exciting technologies and cosmetic injections and was the first medical aesthetic institute in the U.S. to offer courses on Laser Hair Removal, Laser Tattoo Removal, Fractional Laser Wrinkle Reduction, Radiofrequency Skin Tightening, Stretch Mark Removal, Body Contouring, IPL Photofacial as well as Botox, Dermal Filler Injections, PRP Injections, PDO Threads, Kybella and Schlerotherapy.
National Laser Institute offers the most comprehensive courses ranging anywhere from 1 day to 2 weeks.
National Laser Institute provides comprehensive instruction on laser/spa marketing, taught by Louis Silberman, President of National Laser Institute. Louis has been featured in Entrepreneur, Fortune Small Business, Les Nouvelle, Dermascope, and Skin Inc. and is one of the top medical aesthetic marketing minds in the country.
We offer CE/CME credits for medical professionals as well as CE's for laser technicians.
Whether you are considering a complete career change towards the skin and beauty industry, an aesthetician or cosmetologist looking to expand your services or a medical professional looking to add laser and cosmetic injections to your practice, National Laser Institute is the premiere school to get you started. Call 800-982-6817 to speak with a career advisor today.
Why Choose National Laser Institute