3 Ways Medical Aesthetics Training Leads to a Long-Term Career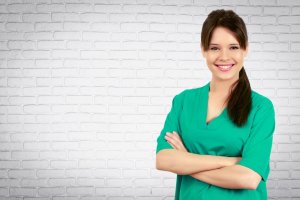 Ask yourself: Are you interested in health and beauty? Are you passionate about helping others look and feel their best?
If you answered "yes," then the medical aesthetics industry might be right for you! And with the right training, you can go a long way in this rewarding career field.
Here's 3 reasons why medical aesthetics students should feel confident about a long-term career in this field:
1. Graduates of medical aesthetics courses are highly specialized
According to PayScale, technical, specialized training leads to more job security as opposed to more generalized university degrees (i.e. bachelor's, master's, etc.)
When you enroll in an esthetics school, you become certified in techniques like laser hair removal, tattoo removal, Intense Pulsed Light (IPL) photofacial, acne reduction, skin tightening, body contouring and more!
Once certified, you may go on to work in resort spas, physicians' offices, salons and fitness centers, plastic surgeon's offices, laser clinics or niche clinics. Of course, there's always the option to start your own business. If you plan to go this route, make sure you check your state's regs!
2. Medical aesthetics experts are in-demand nationwide
In 2016, Americans spent more than $16 BILLION on medical aesthetic treatments (and over 15 million procedures were performed). This included Botox and dermal fillers, laser hair removal, IPL photofacials and more!
Cosmetic laser techs are in high demand than ever before because of the desire to look and feel younger. New technology in the beauty and skincare industry have made it possible for anyone to achieve A-list beauty at an affordable price.
The U.S. Bureau of Labor Statistics recently updated its projections for careers in the skin care industry. Approximately 6,600 jobs are expected to be added to the field by the year 2024, which is a 12% increase since 2014.
3. Your training sets you up for success
You've probably heard it before: People with experience standout. In medical aesthetics school, not only do you learn some of the latest and greatest laser technologies, but you will also learn other skills to set you up for success – in any field. During laser training, you'll develop skills in time management, communication, customer service and attention to detail.
Medical Aesthetics Training at National Laser Institute
At National Laser Institute, we offer a variety of medical aesthetic courses that can be completed in just 1-2 weeks!
If you're considering a career as a cosmetic laser tech, our Comprehensive Laser Course is the most popular. During the course, our knowledgeable instructors will teach you the most popular and in-demand laser treatments, including laser hair removal, laser wrinkle reduction, tattoo removal and more!
The first half of the course is spent doing didactic (classroom) training where you will learn things like facial anatomy, tissue interaction, and pre- and post-patient care.
The remaining days will be spent doing clinical hands-on training in our educational setting. We have a dedicated team that works around the clock to schedule clients for you to work on. During hands-on training, you will watch live demonstrations and get the chance to perform these treatments yourself in order to gain real world experience.
By the end of the course, you will feel comfortable and confident to administer laser treatments for any skin type in a variety of medical aesthetic setting, including medical spas, doctor's offices and other medical practices.
If you are interested in learning more about our cosmetic laser courses or any of our other current courses, please give us a call at 800-982-6817 or fill out the form on your right.