Botox and Filler Training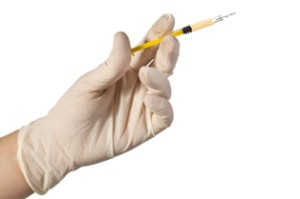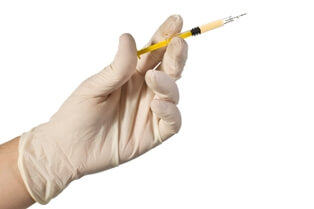 Medical professionals seeking CME courses can find them with Botox and filler training at National Laser Institute. This weekend, hands-on training course is designed to prepare doctors, nurses, physicians, and other medical professionals how to safety treat fine lines and wrinkles with Botox injection techniques and dermal fillers like Restylane, Juvederm, and Perlane.
Botox and filler training has become an increasing demand for medical professionals. This may be because Botox and fillers rank as the top 2 nonsurgical cosmetic injectables in the nation. With millions of treatments provided across the United States each year, clients are avoiding costly surgery and sticking to no-downtime cosmetic injectable treatments.
Botox and Filler Training Objectives
When dealing with client safety and cosmetic injectables, it's important to know you're receiving quality training. That's why National Laser Institute's course covers in-depth information paired with hands-on training in our medical spa. Doctors, nurses, physicians, and other medical professionals will practice treating real clients in order to perfect techniques and gain a better understand and confidence when administering Botox and fillers.
Below are our course objectives for this two-day Botox and filler training course:
• Client safety
• Understanding lines, folds, and wrinkles.
• Client selection, consultation, and communication
• Facial aesthetics
• Proper cosmetic injection techniques
• Risks and benefits
• Pre and post care
• Hands-on training + more
Botox and Filler Course Schedule
Day 1
Botox/Dysport
(9 hours of instruction)
Overview:
• Patient selection
• The aging process: Why lines/folds occur and how to better treat them
• History and science of Botox
• Medical aesthetics marketing
• Training of the upper and lower face
• Injection techniques
• Risks and benefits
Day 2
Dermal Fillers
(9 hours of instruction)
Overview:
• Patient selection
• Types of cosmetic fillers (Juvederm, Restylane, etc.)
• Indications and contraindications
• Folds, wrinkles, and lip enhancement
• Demonstration and hands-on training for the cosmetic use of dermal fillers
• Injection techniques
What Are Medical Professionals Saying?
Watch our short video below to learn what medical professionals are saying about NLI!
Learn More