Botox School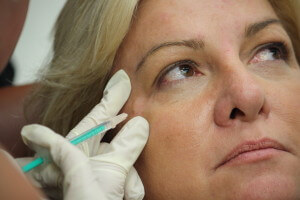 Botox has been the leading nonsurgical cosmetic service in the nation for the last decade, bringing in over 5 million treatments alone in 2013. Medical professionals like MDs, DOs, RNs, NPs, LPNs, Dentists, and more are qualified to perform cosmetic Botox treatments on clientele after attending training and obtaining certification.
The average customer pays an average of $500 for Botox and the average time it takes a medical professional to perform this treatment is approximately 30 minutes. If you see two Botox patients within an hour, you have the opportunity to earn $1,000 in only 60 minutes.
If this interests you, then Botox school may be for you! Medical professionals must attend a Botox school in order to take a course to become certified in performing Botox injections. At National Laser Institute, medical professionals can earn Botox certification in as little as a weekend! As a medical professional, you also gain the opportunity to earn CE/CME credits upon course completion.
Botox Injection Training (2-day)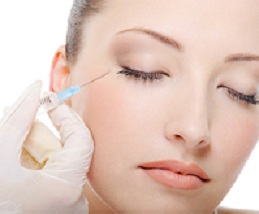 National Laser Institute's two-day Botox course includes earning certification with Botox, Dysport, and dermal fillers (Juvederm, Restylane, etc.). This course can be completed over a weekend and takes place in the classroom as well as hands-on in a clinical training environment.
Our Botox course is taught by leading medical professionals who have been in the medical esthetic industry for many years. They teach within a small classroom environment so that they can help each attendee individually, if needed. The clinical, hands-on Botox training takes place within our luxury medical spa facility. This is where attendees will have the chance to use the injection techniques they've learned on real clients, giving them hands-on experience with the instructor right at their side if any questions arise.
This Botox course covers objections such as:
• Injection safety
• Aesthetics overview
• Patient selection
• The aging process
• History of Botox and fillers
• Types of fillers
• Tissue interaction
• Injection techniques
• Upper and lower facial training
• Hands-on experience
Comprehensive Botox Training
For those looking for a little more out of Botox school, our comprehensive injectable course might be right up your alley. This 12-day course includes Botox, dermal fillers, Dysport, sclerotherapy, laser and light-based treatments (IPL, radiofrequency, etc.), skin resurfacing, chemical peels, and more!
Our comprehensive course gives you everything you need to become a medical esthetics master. You will be able to offer your clients a variety of the top noninvasive treatments in this industry and provide them with the latest techniques and safest practices. This Botox training course also includes hands-on training with clientele within our spa environment and is taught by a variety of leading medical professionals and medical esthetic experts.
The comprehensive Botox course includes objectives like:
• Laser and injectable safety
• IPL, radiofrequency, and laser training
• Botox, Dysport, and dermal filler training
• Vein abnormalities
• Types of sclerosants
• Types of peels
• Methods of skin rejuvenation
• Client criteria
• Pre and post treatment care
As the leading medical esthetic school in the nation, we also offer dozens of other courses for you to choose from. See all of our full Botox course schedule. Whether you're an RN looking to add Botox to your medical skill set or a doctor wanting to make the switch toward medical esthetics, we have a course for you!
To learn more about Botox school or our courses, simply fill out the form on your right or call 800.982.6817.
Botox School Reviews
If you're eager to learn more about our school or former attendees who have taken our courses, you can watch our video below! Medical professionals discuss what training was like at NLI and why they wanted to get into the world of medical esthetics.