Botox Training Course
Botox Training Course for Medical Professionals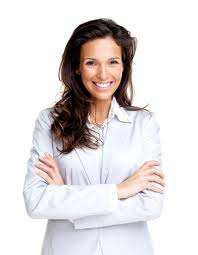 If you are a medical professional, you have the opportunity to learn new skill sets to add to your practice with medical aesthetics. Doctors and Physicians (DO, MD), Nurses (RN), Nurse Practitioners (NP), and other medical professionals are qualified to perform nonsurgical cosmetic treatments like Botox and dermal fillers.
The medical aesthetics field is a 1 billion dollar industry. The top nonsurgical treatments are Botox, dermal fillers, photo rejuvenation, laser hair removal and more–according to the ASAPS. Individuals may prefer these nonsurgical treatments because there is no recovery period, the risks are much lower, and the cost is much less than surgical treatments. Plus, many of these treatments reveal results in as little as a day.
More medical professionals are choosing medical aesthetics because it's a cash-in-hand business without the hassle of insurance. Doctors, physicians, nurses and other medical professionals don't have to worry with messy insurance reimbursements. Botox treatments can average $500 and can be complete in 5-10 minutes.
Medical Aesthetic Careers
Nurses, doctors, physicians, dentists, and other medical professionals can go in multiple different directions with medical aesthetics. Some choose to offer these services only part time, and others choose to completely submerge themselves in this field full time.
Careers can range from opening your own cosmetic laser and injectable business or medical spa to offering your services in a dermatology clinic, doctor's office, OBG YN clinics, and more. Medical professionals who are tired of working long hours and prefer to seek a new avenue of cosmetic medicine have enjoyed the opportunities that Botox training presents them.
Botox Training Course Overview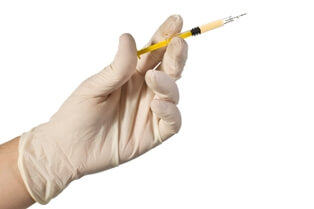 National Laser Institute is the leading medical aesthetics school that offers medical professionals a weekend Botox training course. In this course, you will learn the techniques and trends of Botox (Botulinum Toxin Type A), Dysport and Dermal Fillers like Juvederm, Restylane, Perlane, and more. You can earn CME/CE credit upon completion of this course.
Our Botox training course is both hands-on and didactic through classroom lectures led by expert medical professionals who have been in this industry for years. They will teach you the latest and most advanced techniques with a strong focus on client safety.
In this two-day course, you will learn the following:
• Client selection
• Injection safety
• Facial anatomy and tissue interaction
• Types of dermal fillers
• The aging process and how wrinkles occur
• Risks and benefits
• Hands-on training
• Injection techniques
• More
Our hands-on training portion places you in a medical spa environment with real clientele. This is where you will gain confidence with your injection techniques and learn by treating real clients. Our instructors are by your side to answer any questions and demonstrate when needed.
At the end of this course, you will not only become certified to perform Botox injections but Dysport and dermal fillers as well. We offer graduates a wide range of resources even after they gain Botox certification. This includes access to our online medical aesthetics library, which holds thousands of pages of resources including clinical studies, instructional videos, marketing material, and much more.
Medical Professionals Choose National Laser Institute
When it comes to quality, safety, and a focus on industry-leading treatments and techniques, medical professionals choose National Laser Institute. We have over a decade of educational excellence and train thousands of attendees each year in our locations.
See our medical professionals success stories below!
Why Choose National Laser Institute?

• Classes led by dermatologists, cosmetic surgeons and leading industry physicians and medical aesthetics experts

• Train on leading Botox and Dermal filler products

• Hands-on training in a luxury medical spa environment

• Graduate Services department that provides 200-500 job leads across the U.S. each month

• Medical advisory board with over 100 years of combined experience

• Ongoing support and consultation

• We are featured in the top national health and beauty publications

• Industry pioneer for education in laser, Botox, and Filler training
Our Laser, Filler, and Botox Training Courses