Dr. Pablo Prichard

Pablo Prichard, MD, is the senior partner at Advanced Aesthetic Associates and Chief of Plastic Surgery at John C. Lincoln Hospital and Medical Director for Plastic Surgery. He has been voted by his peers to be one of the best plastic surgeons in Phoenix/Scottsdale 'Top Doc' by Phoenix Magazine. Dr. Prichard is certified by the American Board of Plastic Surgery and is a Diplomat of the American Society of Plastic Surgeons. He graduated with honors from Rice University as well as with honors at the University of Texas, Galveston, where he received his medical doctorate. He then trained with many prominent surgeons at Michigan State University where he received his degree in Plastic Surgery. Michigan State Plastic Surgery Program is noted for being the first integrated Plastic Surgery Program in the country.
Dr. Prichard has authored many journal articles and has educated Valley Leadership, the largest and most established leadership development organization in the greater Phoenix Metro area. He has been the key note speaker at national medical conferences as well as a speaker at numerous conferences locally on plastic surgery.
Dr. Prichard has had many appearances on local and national broadcasts for discussions on advancements in breast surgery and cosmetic surgery in general, as well as reconstructive surgery. Some of Dr. Prichard's patients have been the focus of nationally televised programs for their remarkable recovery.
Dr. Prichard was born in Buenos Aires, Argentina and is fluent in Spanish. He is a plastic surgeon committed to providing his patients with innovative procedures and modern techniques, as well as having a very caring manner. His reputation attracts patients from across the United States and Internationally.

Dr. Jeff Angobaldo
Dr. Angobaldo is a plastic surgeon who is licensed in the state of Texas. Board certified by the American Society of Plastic Surgeons and the American Medical Association, he provides services in cosmetic and plastic surgery. His outstanding services have helped him earn the NIH Summer Research Award in 1999 and a National Medical Fellowship in 2001. As a spokesman for the SlimLipo treatment, he trains fellow doctors on this breakthrough procedure as well as performs this treatment on clients, in addition to various other cosmetic procedures.
Dr. Angobaldo is also known for providing his services to charities, such as Partners of the Americas and the trauma center in Haiti. He has published many scientific journals and papers that can be found in the Journal of Urology and issues of Plastic Reconstructive Surgery. Dedicated to his clients, he truly cares about each and every individualized treatment they request. His credentials include attending and graduating from University of Michigan in 1996, Wayne State University in 1997 for his Masters in Biomedical Science, and University of Michigan School of Medicine in 2002.

Dr. Bill Dafnis
Dr. Bill Dafnis, or "Dr. Bill" as we adoringly call him, has been in private practice since 2004. After working in a group practice, he became the assistant program director at John C Lincoln's Family Medicine Residency program for several years before returning to private practice. Dr. Bill has been practicing aesthetics in an outpatient setting for over 6 years and has served as an instructor for over 4 years. He has taught hundreds of doctors, nurses, and dentists during this time and finds teaching others the art of aesthetics to be a very rewarding experience. Dr. Bill specializes in BOTOX®, Dermal Fillers, and Sclerotherapy and has spent extensive time over the years traveling across the country as an instructor for other CE/CME courses.
Dr. Betty Davis
Dr. Betty Davis offers a wealth of practical knowledge and research experience as the head instructor of National Laser Institute's continuing education courses. Dr. Davis is a Board Certified Dermatologist who specializes in Cosmetic Dermatology and MOHs Surgery for Skin Cancer. She currently practices at Arizona Medical Clinic in Sun City. Dr. Davis completed the Mohs and Procedural Dermatology Fellowship with Dr. Gary D. Monheit and Dr. Christopher B. Harmon in Birmingham, Alabama. She is a member of the American College of MOHs Micrographic Surgery and Cutaneous Oncology; The American Medical Association; The Arizona Medical Association; The American Society for Dermatological Surgery and is a Fellow of The American Academy of Dermatology. Dr. Davis also formerly served as Chief Resident of Dermatology in Colombia, Missouri and was awarded the most outstanding student and seminar in plastic surgery.

Dr. Jennifer Linder
Dermatology and Mohs Skin Cancer SurgeryAs a board-certified dermatologist and fellowship-trained Mohs skin cancer surgeon, Dr. Linder is dedicated to compassionate patient care, skin cancer awareness, and skin care education. She serves as Chief Scientific Officer for PCA SKIN®, a medical skin care company and as one of the foremost experts on Sculptra (the filler facelift alternative) and is a national educator for BOTOX®, JUVEderm™ and Restylane®. She trained at Washington University, University of Pennsylvania and Thomas Jefferson University and continues as a Clinical Instructor at the University of California, San Francisco. Dr. Linder has been quoted in O (Oprah), Elle, Fitness, Shape, W, Parenting, New Beauty and Prevention, 3-TV, NBC-12 and regularly featured on ABC-15's Sonoran Living.
Dr. Jeanette Jacknin is a well-respected Dermatologist, author, and clinical skin care expert. In 1983, Dr. Jacknin received her medical degree from Medical College of Virginia where she remained to complete her Dermatology Residency and later serve as their Chief Resident. Dr. Jacknin is Arizona Board and Licensed and has served as a consultant to the Department of Dermatology at Maricopa County Hospital. Dr. Jacknin is among the country's top clinical experts in both conventional and alternative skin care therapies and cosmetic Dermatology. 
In 2001, she wrote the first and only comprehensive book on traditional and alternative skin care therapies for best-selling publisher, Penguin Putnam titled 
Smart Medicine for Your Skin
. She has been featured in popular magazines such as Readers Digest, Men's Health, Women's World Magazine, and Better Homes and Gardens, and has appeared on radio shows such as Health Talk, The Deborah Ray Show, and Wealth of Health Nutrition Hour. Her expertise has also been referenced for articles in publications such as Beacon News Health Bookshelf to Health, Lifestyles of Health and Sustainability (LOHAS) Journal, The Herald Journal, and more.
Dr. Laree Hooker
Dr. Hooker received her doctorate from Southwest College of Naturopathic Medicine in Arizona. Being well trained in conventional and holistic medicine has given her a well rounded view point as an integrative practitioner and an added advantage allowing her to become an expert in anti­aging medicine. With over 10 years in the aesthetic industry her vast knowledge has allowed her to oversee various clinics as medical director and to treat hundreds of patients. Dr. Hooker's passion for knowledge and education is what motivates her to constantly seek out new information and treatments to continually improve her skills providing the best care for her patients. It is this same eagerness for education that drives her desire to teach others. Many have often heard her say "Knowledge is not meant to be kept to yourself, if you know something that another can benefit from it's your responsibility to share the wealth!" Referring to herself as a "true educator at heart" she has always taken the time and effort to share her knowledge with her patients in addition to teaching various classes at different educational facilities since the beginning of her career. Over the past 5 years she has enjoyed educating hundreds of healthcare professionals in the art of botox and dermal fillers here at NLI.
Jan Treinen, RN
Jan is a Registered Nurse, Certified Laser Technician, ARRA approved laser instructor, and holds a Bachelors degree in Business Administration. She brings her many years of experience in the health care field and personal success as a spa owner to help teach students and share her passion for this industry. Her current work as Western US Clinical Training Manager for one of the largest national laser companies in the country takes her across the US to educate and train on all aspects of light and laser physics, skin resurfacing and rejuvenation, hair reduction, and photofacials. She is also certified in all aspects of aesthetic medicine, including microdermabrasion, chemical peels, and injectables. Her interest and experience in business start up and marketing allow students to benefit from her personal and professional experience as well as her clinical expertise. At National Laser Institute, Jan takes pride in helping all students follow their dreams and achieve their goals.

Mary Sullivan-Bryan, RN
Mary Sullivan-Bryan, RN and owner of her own medical spa, attended Northwestern University and worked for 15 years in critical care before starting her aesthetic practice in Las Vegas five years ago. She is certified by Inamed (the manufacturer of Collagen and Captique) as a Dermal Filler Specialist. Upon specific request of Allergan, the BOTOX® manufacturer, Mary is currently teaching exclusive Advanced BOTOX® Injection technique seminars, called "Injecting with Confidence." She serves as a trainer and consultant for one of the largest publicly traded laser companies. Mary also is a faculty member/clinical educator of P.A.L.E.T.T.E. whose activities are supported by an unrestricted educational grant from Allergan, Inc.
Sharon Epting, R.N., CLT
Sharon, a Registered Nurse, has been a health care professional for over twenty years. She transitioned into the aesthetic arena in 2000, where she discovered her passion. She is a Laser Certified Technician as well as an ARRA approved laser instructor for National Laser Institute. Her expertise is Laser Hair Removal, Photofacial, and Cellulite Reduction. Sharon has performed countless treatments, as well as managed medical spas in California and Arizona. She is currently a partner in a Arizona medical spa.
"It is my philosophy that each student is a unique individual, and should be treated as such. My goal is to provide students with the knowledge and experience I have acquired, as well as assist each student in achieving confidence with treatment modalities."
Sue Thomas, RN, FNP-C
Sue has more than 17 years of advanced experience in nursing, as both a nurse practitioner and cosmetic nurse. Her life's passion is to provide exceptional injectable services and skin care management, helping people from the inside out through aesthetics. As an experienced medical instructor, she has been involved in Baylor University's Nurse Practitioner program through teaching, lecturing and precepting.
Carolyn Craft, RN
Carolyn is a dedicated Registered Nurse specializing in non-surgical aesthetic services. She has extensive experience with the aesthetic arts of which injectables and lasers are her passion. She has worked side by side with both top dermatologists and plastic surgeons in the Dallas. She prides herself in working with her clients individually; developing comprehensive, result oriented programs that leave them looking and feeling their best.
Carolyn has received thorough training and continually strives to keep up with the latest techniques and services.
Nancy Knoll, RN
Nancy Knoll is a registered nurse and certified laser technician. She has been working in the cosmetic/plastic field since 2001 and in the nursing field for the past 33 years. She has worked in all phases of nursing, including cardiovascular intensive care, intensive care, hospital supervisor, clinical evaluation of surgical patients, injectable treatments and injectable training for medical professionals. Her vast experience with surgical procedures and injectable treatments has made her an expert Aesthetic Nurse Specialist. Since 2001 Nancy has steadily focused all her time on the injectable part of the cosmetic practice. Nancy is a uniquely talented, expert injector, currently working with private patients in two large plastic surgery offices in Scottsdale and Paradise Valley.

Ami Montague, LVN, LE, LSO, LHRP
A native of Northern Idaho, Ami Montague has been in the skin care industry since completing nursing school in 1998. A licensed nurse (LVN) and aesthetician (LE), she spent nearly 5 years in San Diego, CA working for a top spa and plastic surgeon performing peels, microdermabrasion, facials, and assisting with surgeries. In early 2002, she returned to Idaho and began her career in laser therapy, specializing in hair removal, rosacea, leg vein treatments, and anti-aging treatments. Ami spent the next 8 years in the medical spa industry where she was not only the lead laser technician, but also excelled in spa management. In 2005, she became Allergan-certified to perform cosmetic injectables, thus adding another skill set to her repertoire.
Ami joins the National Laser Dallas team as an instructor and Laser Safety Officer (LSO), as well as our lead laser technician and injector. She holds the highest level of certification for laser hair removal in the state of Texas (LHRP). Although she is skilled in all areas of light-based therapies, she is especially passionate about treating sun damage and rosacea. Ms. Montague believes that cosmetic injectables should be used to enhance each client's features in a subtle, natural way and uses her artistic eye to bring balance to each face she treats.
"I love building relationships with my clients & helping them age gracefully over the years. Skin is an ever-changing organ, and I truly consider myself a 'therapist,' recognizing that the skin 'issues' a client had a year ago might be completely different from those he or she has today. I am blessed to have the power of cutting-edge laser and light therapies, as well as the best cosmetic injectables at my disposal. Being a part of this industry is truly rewarding!"– Ami
Shana Yates, CMLT, LSO, LE
Shana has over 22 years of experience in the cosmetic/aesthetic/medical industry. She has over 2000 hours of advance diploma certificate courses in paramedical aesthetic training. Shana is the national educator for Ultraceuticals, and she trained for 3 years for them internationally. She is a board certified instructor and trainer for various equipment modalities and an ARRA approved laser instructor. She has had many years of industry work that include owning and operating a medical spa in California, putting together curriculums for aesthetic schools and writing protocols and presentations for various cosmeceutical companies.

Sandra Nash, CLP, LE, LSO
Sandra entered the medical aesthetic field like many NLI students, as a career changer. For 20 years she worked in financial and human resources administration. Fourteen years ago, she became a Licensed Massage Therapist, training at Oregon Health Science University Hospital and through Sloan Kettering, she specialized in Oncology Massage. Sandra is also a Licensed Aesthetician and became the spa director for the L Spa at Baylor University Medical Center. She worked under Ben Tittle, M.D. as the Lead Medical Aesthetician and the Director of Education and Training for a medical spa in Dallas. She is a certified laser professional as well as a Laser Safety Officer.
Sandra is one of the original teachers at National Laser Institute in Dallas, beginning in June of 2011. In October of 2011, she became the spa and school manager.
"My life at National Laser Institute is never boring. I get to manage an amazing staff, teach students who are eager to learn medical aesthetics and how it can change lives, and still create relationships treating and serving clients. My favorite part is how it is always evolving. There is always something new to learn, and I can pass that knowledge on to students and clients. Working at NLI, there is such a huge choice of state of the art equipment to teach and treat with. I consider myself very fortunate to be a part of this family and to get to share my passion with so many." – Sandra

Shelley Cook, CLT
Shelley Cook, a California native who is now a resident of Cave Creek Arizona, and has lived in the valley for 14 years. In addition to bearing the credentials of Laser Tattoo Specialist and Certified Laser Technician, Shelley is one of the only tattoo removal specialist in the valley that is also a clinical, ARRA approved laser instructor at the nationally recognized National Laser Institute. On a monthly basis she teaches doctors, nurses, aestheticians and others how to perform safe and effective laser treatments. Shelley continues to teach as she has a passion for education, helping others, and staying at the forefront of the industry.
Shelley's customers feel like they are in excellent hands knowing their tattoo removal technician is also a current instructor of laser procedures. Shelley is also about to start training for one of the fastest growing publicly traded laser manufactures to train doctors, nurses, aestheticians, and laser technicians how to perform tattoo removal procedures.
"When I made the decision to have my tattoo removed, I wanted it to be done by a professional and well known establishment. On my first visit I was nervous, but Shelley was so bubbly and kind that all my fears were alleviated. I just finished my third laser session and my husband is amazed at how faded it is already. It will be wonderful to wear sleeveless shirts to work, especially living in Arizona, and not have to worry about anyone looking at me differently." – Kathy J.

Brooke Bangart CLT, LE, LC
Brooke has 20 years combined experience as a licensed cosmetologist, aesthetician, medical aesthetician, and laser and light-based technician with 8 years of experience managing and providing services in a successful salon and spa in Seattle, WA where she grew up. After riding out the rain for 40 years in Emerald City, Brooke decided to dry out here in North Scottsdale. She is currently an ARRA approved laser instructor at National Laser Institute and resides as an lead laser and light technician for a busy dermatology practice.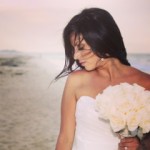 Evee Jackson, CLP, CLI, LSO
Evee has been in the laser business for 7 years. She began working for a vascular surgeon in Amarillo at Amarillo Laser and Vein Clinic. She assisted in venous vein closures and specialized in vein reduction. She is also trained in many laser modalities and has been teaching for NLI for 2 years. Her favorite procedures are vein reduction and Pro Fractional resurfacing.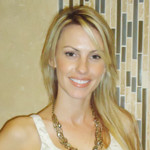 Melissa Guerry, CLP, CLI, LSO
Melissa is a career changer with over 6 years of experience in the aesthetic laser industry. Melissa began her career with assisting a physician in opening a laser center within his medical practice. She is now a professional laser trainer and instructor specializing in multiple modalities. Her favorites are teaching advanced resurfacing and tattoo removal. When she is not teaching she loves spending her time with her beautiful 10 year old daughter.
Monica Smith CLT, MA
Monica began her career as Registered Medical Assistant, soon after becoming an EMT/Paramedic. Her medical background along with her care giving nature has led her into now her 18th year of working in aesthetics and lasers. Monica's career has given her the opportunity to work with some of the most prominent Dermatologist and Plastic Surgeons in the Dallas, Texas area. Monica is a Certified Laser Tech and an ARRA approved Certified Laser Instructor for NLI, which she feels is the best laser school in the country. Monica has a passion for helping all people to achieve whatever it is in life that makes them happy and beautiful.