Laser Hair Removal for Dark Skin
It used to be fairly common knowledge that laser hair removal for dark skin was not possible—even potentially damaging. But thanks to significant advancements in technology, in many cases, that's often no longer true. Laser and light-based equipment now do so much more than simply target melanin in hair follicles. The newer generation of machines are more highly targeted and controlled, specifically damaging only the melanin in the hair follicle and not the surrounding tissue areas. But any piece of laser equipment, no matter how sophisticated, is only as good as the laser technician operating it. That's why a superior education regarding laser hair removal for dark skin is so crucial.
Learn with the Leading Laser School in the Nation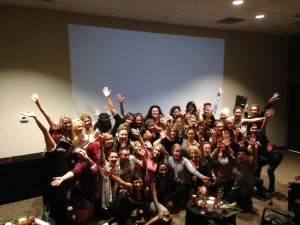 Understanding safe and effective laser hair removal for dark skin, or any skin type, begins with an in-depth knowledge of the Fitzpatrick Scale, the standardized method used in the medical aesthetics community to classify skin colors and their reaction to UV light. You also need to know about potential scarring, keloid formation, laser hair removal for dark skin around tattoos and other colorations such as permanent makeup and pigmented lesions, and interactions with certain prescription medications such as Accutane.
At National Laser Institute, our number one priority is safety. We take the business of lasers and IPL seriously, and that is why we hire only the best in the industry to teach our students. You'll learn everything you need to know about laser hair removal for dark skin and other skin types from top trainers, technicians, plastic surgeons and dermatologists.
National Laser Institute  is a nationally recognized provider of quality education and laser safety training, and we're here to answer all of your questions. Call us today at 1-800-982-6817 or fill out the form to the right.
Read more information on:
Laser Hair Removal Certification