Laser Technician Certification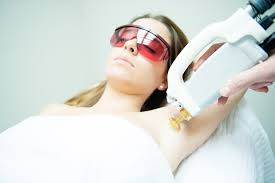 Earning laser technician certification proves that you've completed a laser training course and can now practice safe cosmetic laser treatments on clientele. These treatments can include laser hair removal, laser tattoo removal, IPL photofacials, radiorequency skin rejuvenation, and more.
Before earning your laser technician certification, you need to be sure that you meet existing qualifications and prerequisites. You also need to be sure that the laser school you choose is abiding by your state's rules and regulations.
Education Requirements
In order to earn laser technician certification, you must meet educational requirements. For most states, that means you must have a high school diploma, GED, or higher. In few other states, only medical professionals such as doctors, nurses, physicians, and physicians assistants can perform cosmetic laser treatments.
Meeting Standards
In Arizona, the ARRA (Arizona Radiation Regulatory Agency) has been established to "protect the health and safety of the citizens of the State of Arizona from unnecessary radiation." This means that laser schools must abide by a curriculum that ensures the safe compliance and practices of attendees who are becoming certified with lasers.

National Laser Institute, the leading laser school in the nation, complies with all of the following:
1. 40 hours classroom education/didactic for cosmetic laser technicians
2. 24 hours training and 10 hands on procedures (supervisor in room for hair reduction)
3 .24 hours training and 10 hands on procedures (supervisor in room for other cosmetic procedures
4. 24 hours classroom/didactic training for health professionals
5.Laser safety officer training
6.Laser refresher course
Courses
National Laser Institute offers laser training courses for both medical professionals and non-medical professionals (aestheticians, career changers, health and beauty experts, etc.). As stated above, these courses include hands-on training with laser technology. The clinical portion of these courses is taught in a retail medical spa so attendees gain real world training with clients. Courses are taught by experts in the medical aesthetic industry from laser technicians to physicians to dermatologists to plastic surgeons.
Careers
Now that you've obtained your laser technician certification, there are handfuls work environments you can find careers within. Medical spas, dermatology clinics, doctor's offices, family practices, OBG YN clinics, and salons are only some examples. National Laser Institute has seen graduates go on to open their own cosmetic laser clinics or medical spas in their area.
You can watch our news segment to see why laser technicians made "hot jobs of 2014" list!
Learn more about National Laser Institute by filling out our form on the right or calling 800.982.6817.
Learn More