National Laser Institute is dedicated to providing you with only the best, state-of-the-art laser tattoo removal training. We train a number of people, from medical professionals, tattoo artists, and even those wanting a career in something completely new and different. Our tattoo removal training is designed to prepare you for real world type situations by giving you hands-on training while also providing classroom lecture sessions in order for you to retain the optimal amount of information.
As the leader in the medical aesthetics industry, we are dedicated to providing high quality tattoo removal training to students in order for them to gain valuable information from our courses.
Tattoo Removal Training Tailored to You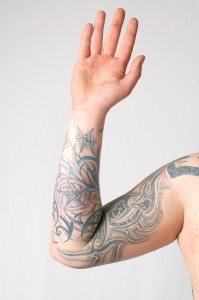 There are a few options in regards to our tattoo removal training courses. If you're strictly looking for only tattoo removal training, we suggest taking our Just Tattoo Removal course. Over the span of three days, you'll learn everything about laser tattoo removal and have the opportunity to practice on scheduled clients.
We also offer a comprehensive laser course, which includes tattoo removal training on top of several popular cosmetic laser treatments. You'll not only learn laser tattoo removal, but also laser hair removal, laser wrinkle reduction, laser acne reduction, laser cellulite reduction, and many more. This course takes place over the span of just two weeks, but you'll walk away with the ability to treat many different clients with multiple laser treatments.
Last year, non-surgical cosmetic treatments increased by 6%, totaling 12.2 million treatments performed in 2011, according to the The American Society of Plastic Surgeons (ASPS). This number also includes laser treatments. Over the last few years, the medical aesthetics industry has continued to grow, which is why now is the prime time to receive your laser training.
Setting Students up for Success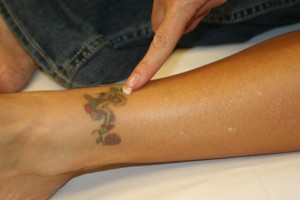 We understand the importance of getting the best education for your money, which is why we keep our class sizes small. This assures students get the best amount of time with their instructor as well as an abundance of time to receive hands-on training with clients. The best part is that anyone can receive tattoo removal training–whether you're a doctor or nurse, or just someone looking to make a career change.
We are dedicated to our students success, which is why our instructors are there to guide them every step of the way. If you're interested in tattoo removal training at National Laser Institute, please call 800.982.6817.