Common Skin Issues Treatable with Cosmetic Laser Training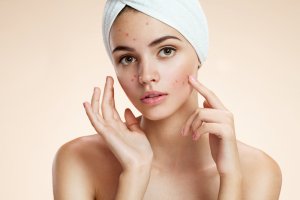 For many men and women, unwanted body hair, age spots and even acne may leave them feeling self-conscious about their looks – no matter their age.
Recent advances in the medical aesthetics industry and laser technology offer more treatment options than ever before.
In fact, the American Society of Plastic Surgeons (ASPS) reported earlier this year that laser hair removal treatments have increased by more than 50 percent since 2000.
With cosmetic laser training at National Laser Institute, you will not only learn some of the most in-demand laser treatments, but you will also help your clients look and feel their best!
What Skin Issues Can Be Treated With Cosmetic Lasers?
Cosmetic lasers can treat a variety of skin conditions, including:
Removing unwanted hair. The "anti-hair" movement isn't anything new. For years, women have turned to waxing and shaving to get rid of unwanted hair. Recent studies have shown 99 percent of women voluntarily remove their hair, and 85 percent do so regularly. But for longer lasting results, many people have turned to laser hair removal. The treatment works by utilizing beams of highly concentrated light, which is designed to penetrate hair follicles, to be absorbed by the pigment in the hair follicles and destroy them.
Erasing sun damage and dark spots. Freckles, moles, sun damage and dark spots are common skin issues that may leave clients feeling self-conscious. These skin concerns can be treated with Intense Pulsed Light (IPL). Without damaging the skin, the light penetrates through the skin and is absorbed by the dilated vessels, pigmentation or water. The heat causes damage to the vessel, pigmented lesion or hair, and the body begins its natural healing process.
Reducing the effects of acne. For many teens, acne can be unpleasant and sometimes embarrassing. Approximately 80 percent of people between 18 and 30 have acne outbreaks. In addition to treating sun damage and dark spots, IPL photofacials reduce the visibility of acne scars and shrink the sebaceous glands to stop them from overproducing acne-causing oils.
Cosmetic Laser Training at National Laser Institute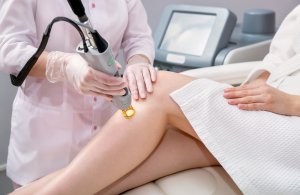 At National Laser Institute, we offer cosmetic laser training for total career changers and estheticians looking to enter this $16 billion marketplace. The best part: You can become a cosmetic laser tech in just 2 weeks!
Each course is divided into two parts: classroom education and hands-on training. The first half of the course is spent in the classroom preparing students for laser hair removal treatments and training.
The rest of the course will be spent doing clinical hands-on training in an educational environment. Here, you will have the opportunity to perform a variety of laser treatments on scheduled clients to gain real world experience.
During our Comprehensive Laser Course, you'll have the opportunity to learn laser treatments such as:
Laser hair removal
Laser skin rejuvenation
Laser vein reduction
Radiofrequency skin tightening
Cellulite and fat reduction
Laser tattoo removal
And more!
By the end of your training, you will have the confidence and skills to perform laser treatments in any medical setting, including medical spas, physicians' offices and laser clinics.
If you would like to learn more information about cosmetic laser training, fill out the form on your right or give us a call at 800-982-6817 to speak with an Admissions Advisor.