5 Anti-Aging Skin Rejuvenation Treatments at NLI Medical Aesthetician School for the "No Surgery" Patient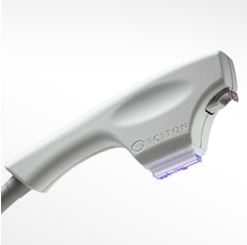 With the advancements in anti-aging technology, many people are forgoing pricey and dangerous cosmetic surgery treatments and turning to nonsurgical cosmetic practices, like Botox, laser hair removal, and laser wrinkle reduction. These in-demand breakthroughs are able to provide clients with results they desire without emptying their savings account. But did you know that as a medical professional, with training, YOU can perform these treatments on your own clients?
Here are the five anti-aging skin rejuvenation treatments that best fit the "no surgery" patient!
5. IPL Photofacials
This intense pulsed light photofacial is able to help rid unwanted pigments on the face, neck, chest, etc. It's known for helping reduce signs of sun damage, age spots, rosacea, broken capillaries, acne scars, and more.
4. Fractional Laser
For the client who wants to remove wrinkles, stretch marks, etc., the fractional laser treatment is perfect. This cosmetic laser treatment creates microscopic thermal holes within the skin that generate a healing process that helps stimulate collagen and eliminate signs of wrinkles, stretch marks, certain scars, and more.
3. eMatrix Skin Rejuvenation
The eMatrix is a radiofrequency skin rejuvenation treatment that works deeper than the fractional to stimulate collagen, remove unwanted pigments, and help decrease signs of aging. Clients tend to see phenomenal results with just one treatment.
2. Dermal Fillers
Dermal fillers are cosmetic injectable treatments perfect for those who want to add volume back into their skin, such as plumping lips, deep wrinkle folds, or hollowed cheeks.
1. Botox
As the #1 nonsurgical cosmetic treatment, Botox diminishes lines and wrinkles on the face to give a smooth, youthful, and flawlessly younger appearance.
Medical Aesthetician School at National Laser Institute
Medical aesthetician school trains doctors, nurses, and other medical professionals how to perform these in-demand nonsurgical cosmetic treatments. With our 10-day medical professional course, students will learn Botox, laser, dermal fillers, sclerotherapy, BHRT, and much more.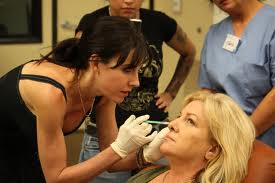 This medical aesthetician course is divided up into two parts. First, students will receive classroom training from experts in the medical aesthetician field and from other experts who've been in the industry for years. The second part is hands-on medical aesthetics training with scheduled clients in a luxury medical spa to practice real world training based on what you've learned in the classroom! National Laser Institute believes this type of education gives students the knowledge, confidence, and skills to go out and treat their own clients.
National Laser Institute is a leading medical aesthetician school and recognized as the Harvard of laser schools across the country. We have earned many outstanding reviews as well as an A+ rating from the BBB. To learn more about medical aesthetician school or National Laser Institute, please call 800.982.6817.