Botox Injection Certification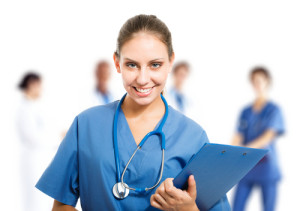 Botox is the most sought-after nonsurgical cosmetic service in the United States with over 6 million treatments performed last year. It's FDA approved to help treat signs of wrinkles, as well as medically approved to help aid in the elimination of migraines. Because it is a treatment that is in such high demand, many medical professionals have been seeking out Botox injection certification in order to add this skillset to their expertise or practice.
Who Qualifies?
In the state of Arizona, you must be a trained medical professional in order to perform Botox injection treatments. This means physicians, nurses, dentists, nurse practitioners, and more are able to attend a Botox injection training course in order to become certified.
State Regulations in Arizona
Each state has it's own regulations when it comes to Botox injection certification, but in the state of Arizona aestheticians and skin care specialists are not allowed to perform Botox. You must take a Botox injection training course and have proper certification before you inject patients. Also, depending on your state, you may have to update your certification every five years or so in order to stay up to date with the current injection training techniques and times.
Botox Injection Training
At National Laser Institute, you can choose from a 1 day Botox injection certification course that only covers Botox injections, a 2-day Botox and dermal filler course, or any of our comprehensive courses that also include Botox and fillers on top of laser training, sclerotherapy, bioidentical hormone replacement therapy training, chemical peels, and many more. The level of medical aesthetic comprehension is up to you. However, all of these courses offer you hands-on training with scheduled clients within a luxury medical spa on top of classroom style lectures performed by expert instructors. With National Laser Institute, you have the opportunity to earn CE/CME credits upon completion of your Botox injection training course or courses as well.
National Laser Institute for Botox Injection Certification
Why choose National Laser Institute for Botox injection certification? We are the leading medical aesthetic school who has pioneered the first cosmetic laser training curriculum for laser schools across the country. We have been in this business for over a decade and are recognized as gold standard education. We are dedicated to each and every student, making sure they get the best possible education and hands-on training. We've earned many outstanding reviews as well as an A+ rating from the BBB.
To learn more about Botox certification or National Laser Institute, please call 800.982.6817.