Free Laser Training Webinars for Aspiring Medical Aestheticians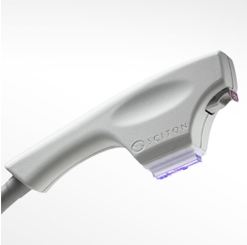 Each month, National Laser Institute hosts a free, live webinar for those interested in the field of cosmetic lasers and injectables. The goal of these webinars is to create an informative environment by presenting opportunities within the medical aesthetics industry. These medical aesthetic webinars are great tools of information for those who have expressed interest in the injectable and laser industry, for those who want to ask questions to experts live, and for those who want to learn detailed information about laser technicians and medical aestheticians.
What's Discussed?
Each month there are one or two webinars with different themes. For example, tomorrow, August 14th, 2013 at 4 p.m. Pacific time (7 p.m. Eastern) we are discussing cosmetic injectable training for medical professionals. This is for nurses and doctors who want to learn more about cosmetic injectables and everything they need to know about school. We also have webinars tailored to cosmetic laser training where we discuss the industry, career opportunities, and education. Keep checking back for webinar schedules and topics.
What Will I Learn?
We provide you with information within the aesthetic laser and cosmetic injectable industry, income opportunities, regulation and credential information, the hottest and latest treatments, and much more. We also provide a Q&A session with industry experts to answer your questions live!
National Laser Institute
National Laser Institute is the leader in the medical aesthetics industry and was the first to pioneer the laser training curriculum that laser schools use for education across the country. We are recognized as gold standard education and are also recognized as the Harvard of laser schools.
To learn more about our free informative webinars or National Laser Institute's courses, please call 480-290-7399.