Make Bank of Botox with Botox Certification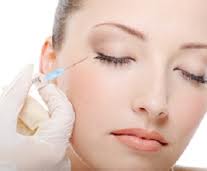 According to the ASAPS (American Society of Aesthetic Plastic Surgery), the national average that a client pays for a cosmetic Botox treatment is $326. Dermal fillers, such as Juvederm, Restylane, and Perlane, average $550 per treatment. And of course, cosmetic laser treatments are high in demand. Laser hair removal average $279, noninvasive tightening treatments average $1,563, and Fractional laser treatments that reduce signs of aging hold a price tag of $1,161.
If you're a medical professional, then you're in luck. Not only do nonsurgical cosmetics like Botox give you the opportunity to make bank without the hassle of insurance, but you're also providing treatments to clients in order to help them feel more confident about their skin.
Hundreds of medical professionals each year receive Botox certification training in order to step foot in the world of medical esthetics. Medical esthetics describes noninvasive cosmetic treatments. Chemical peels and facials are good for your skin, but medical esthetic treatments are capable of rejuvenating your skin on both the epidermal and dermal layers of skin, which means clients receive longer-lasting and more flawless results for a higher price point–a price they are willing to pay. How do we know? Because the medical esthetic industry is a BILLION dollar marketplace with millions of people receiving noninvasive treatments each year!
Botox Courses at National Laser Institute
Medical professionals, including MD, DO, RN, LVN, NP, and more, are capable of attending a Botox certification course in order to start providing Botox treatments to clients. We have Botox training courses that range from 1 day to 12 days with added medical esthetic training on treatments such as dermal fillers, cosmetic laser, sclerotherapy, BHRT, and much more.
In all of our Botox courses, medical professionals have the opportunity to earn CE/CME credits and gain hands-on training with scheduled clients in order to perfect their newfound medical esthetic skills. National Laser Institute is recognized as gold standard education and is the leading medical esthetic school in the nation. To learn more about our Botox courses, simply fill out the form to your right or call us at 800.982.6817.