Non-Surgical Eye Rejuvenation with Medical Aesthetics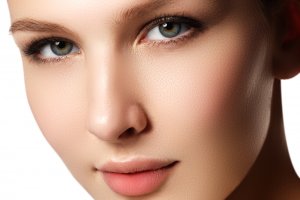 The eyes are often the immediate focus when two people meet for the first time. But as we get older, gravity begins to take over, and our eyelids start to droop.
Most clients want more youthful eyes without having to undergo a surgical procedure such as eyelid surgery.
Thanks to anti-aging treatments, your clients can have non-surgical eye rejuvenation and eliminate the risk surgery normally entails.
Top Non-Surgical Eye Rejuvenation Options
Botox for crow's feet and brow lines.

Over time, the creases caused by frowning, smiling and squinting can leave wrinkles. Once injected, Botox injections reduce muscle contractions in the treated areas. It also has been successful in treating wrinkles between the eyebrows.

Dermal fillers for dark circles and under eye bags.

As we age, the natural fat in the face decreases and leads to an increase in lines and wrinkles. Hyaluronic acid-based injectable fillers can correct smile lines and add volume to cheeks. It's an excellent option for clients who wish to achieve a lower eye lift without surgery. Fillers can correct under eye bags and dark circles under the eyes.

Botox brow lift.

A brow lift, also known as a forehead lift, smooths and lifts the brow area, which helps clients look more alert and youthful.
Medical Aesthetics Training at National Laser Institute
Are you a physician, nurse or medical professional looking to add new treatments to your practice? National Laser Institute offers Botox training that can be completed in as little as a weekend.
Each cosmetic injectable course combines didactic theory with clinical hands-on training for the ultimate learning experience.
In the classroom, you will learn about facial anatomy, Botox injection techniques, patient selection and more. Clinicals are spent in an educational training environment where you will put your new skills to use and treat real clients.
One of the things that set us apart from other medical aesthetics schools is we spend millions of dollars each year on scheduling clients for you to work on to gain real-world experience!
By the end of a cosmetic injectables course, you will have had experience with Botox, dermal fillers, Kybella, Platelet-Rich Plasma (PRP) and more!
For more information on Botox training and our CE/CME courses, fill out the form on your right or give us a call at 800-982-6817.