How Much Can I Make Performing Medical Aesthetics Treatments?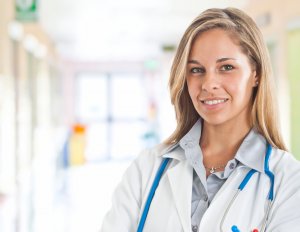 This is probably one of the most common questions we get asked.
Medical aesthetics is a multi-billion-dollar industry that's expected to see continued growth. One of the reasons many physicians, nurses and medical professionals seek training at a medical aesthetics school is to add an additional revenue stream to their practice.
Treatments like Botox are relatively quick as they can be completed in just a short office visit or during a lunch break. But overall, medical aesthetic treatments are cash-based procedures, meaning insurance will not cover the treatments.
How Much Revenue Can I Expect?
Earlier this year, the American Society of Plastic Surgeons (ASPS) published the national average for some of the most in-demand minimally invasive procedures. We took those averages and calculated the potential revenue after one hour.
TREATMENT
DURATION
AVERAGE COST
POTENTIAL REVENUE
IN 1 HOUR
Intense Pulsed Light (IPL)
30 mins
$433
$866
Laser Hair Removal
30 mins
$306
$612
Botulinum Type A
(Botox, Dysport, etc.)
5-10 mins
$385
$1,540
Kybella
30 mins
$1,257
$2,514
CoolSculpting
1 hr
$1,681
$1,681
Sclerotherapy
30 mins
$326
$652
Hyaluronic Acid
(Juvederm, Restylane, etc.)
30 mins
$644
$1,288
Platelet-Rich Plasma (PRP)
30 mins
$650
$1,300
*Prices may vary depending on the state you live in.
Medical Aesthetics Training
At National Laser Institute, we offer comprehensive cosmetic laser courses and CE/CME courses for Botox and other cosmetic injectables. These courses can be completed in one to two weeks!
Our courses are led by some of the industry's leading nurses, cosmetic laser techs and skincare specialists with 5-20 years of experience in the medical aesthetics field. We want you only learning from the best!
Each course is divided into didactic and clinical hands-on training to give you the ultimate learning experience! In the classroom, you will learn things like treatment overviews, tissue interaction and patient care.
Clinical hands-on training is done in a luxury medical spa environment, complete with multiple treatment rooms and professional medical spa staff. You will watch comprehensive demonstrations no more than just a foot away from the training bed and have the opportunity to perform these treatments on scheduled clients. Your instructor will be by your side to answer any questions you might have.
To learn more about our Comprehensive Cosmetic Laser or CME courses, please give us a call at 1-800-982-6817 or fill out the form on your right.