The Industry
Americans spent over $16 billion on cosmetic procedures last year and expected to grow to $30 billion annually by 2030.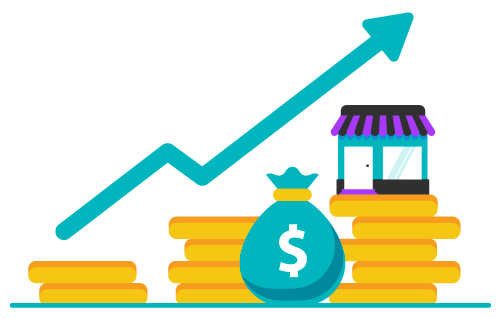 The number of medspas in the United States is expected to hit 15,000 by 2030. WOW!
The medical aesthetics industry is a high growth industry. Over the past ten years, procedures have generated a tremendous amount of revenue, creating jobs and substantial business opportunities. And over the past year alone, the medical aesthetics industry increased by $1.5 billion!
The concept of medical aesthetics moving into new markets is fueling the fire of this business boom. Medical aesthetic treatments are non-invasive and are performed not only in medical spas and doctor's offices, but also gyms, OBGYN's, hair salons, and dentist offices.
Among the 14.2 million cosmetic minimally-invasive procedures performed in 2015, the top 4 were:
1. Botulinum Toxin Type A
6.7 million procedures
up 759% since 2000
2. Soft Tissue Fillers
2.4 million procedures
up 274% since 2000
3. Chemical Peel
1.3 million procedures
up 14% since 2000
4. Laser hair removal
1.1 million procedures
up 52% since 2000
This high growth is not surprising because it reflects a healthy and robust marketplace where many people can afford to and choose to invest in themselves. In the past, people viewed medical aesthetic treatments as a luxury.  But now, people view medical aesthetic treatments as essential to be competitive in the workforce. Moreover, youth is an asset, and people are investing in themselves to achieve a younger, healthier appearance.
The following statistics released by the American Society of Plastic Surgeons (ASPS) show continued growth in cosmetic procedures over the last year, and a shift in the types of procedures patients have chosen since the start of the new millennium.
According to the annual plastic surgery procedural statistics, there were 15.9 million surgical and minimally-invasive cosmetic procedures performed in the United States in 2015, a 2 percent increase over 2014.
Between 1997 – 2013, the total number of non-surgical cosmetic treatments performed has increased by more than 500%.
More than $2.5 billion was spent on injectables alone in 2014. The two most popular injectables year-over-year, botulinum toxin and hyaluronic acid, both saw continued growth, with botulinum toxin, (BOTOX, Dysport and Xeomin) surpassing 4 million procedures performed and hyaluronic acid, (Juvederm Ultra, Ultra Plus, Voluma, Perlane, Restylane, Belotero) surpassing the 2 million procedures performed mark for the first time this year as well.
Non-surgical procedures accounted for 42% of the total expenditures, surpassing the 5-billion-dollar mark for the first time ever. Nearly $1.9 billion was spent on skin rejuvenation, the fast-growing sector of the aesthetic non-surgical industry.
Non-surgical skin tightening jumped from 9th to 7th most popular procedure in the non-surgical category, while also securing the 5th spot for most popular procedures among men, replacing microdermabrasion in the top 5 for males.
Minimally invasive procedures are becoming more common and accepted by men, and we're seeing more of them undergo laser procedures to tighten and tone problem areas as well as relax wrinkles with Botox and fillers.
As the leading cosmetic laser training school in the country, National Laser Institute has created a new cutting-edge online experience to enable you to continue on your journey towards your exciting new medical aesthetics career.  Our online classes and in person clinicals create our new online program that you can attend from the comfort of your own home by simply using your phone or computer! We are currently able to offer a brand new scholarship opportunity to help students affected by the economy to help reduce the cost of tuition. We will respond to you within 48 hours to inform you if you qualify for financial assistance.