Become a Nurse Esthetician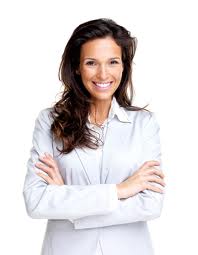 Medical esthetics is a type of cosmetic medicine that rejuvenates and enhances skin and includes noninvasive treatments like Botox, dermal fillers, and laser hair removal. Nurse estheticians are those trained and qualified to perform these medical esthetic services. In order to become a nurse esthetician, you must attend a training course and gain certification.
There are many reasons why nurses seek our medical esthetics training. Some may be dispassionate in their nursing career and seek change. Others enjoy the joy they bring to their clients by providing rejuvenating results. Some choose to work part time, and others choose to work full time. A bonus is that there is no dealing with messy insurance reimbursements. Because of the nature of these being cosmetic treatments, it's a cash-in-hand industry.
The medical esthetics field is a 10 billion dollar industry. These noninvasive treatments make up a large part of that. In fact, according to the ASAPS, Botox, dermal filers, and laser hair removal are some of the top nonsurgical cosmetic treatments in the nation.
Nurse Esthetician Training at NLI
National Laser Institute is the leading medical esthetics school in the nation. We offer multiple hands-on medical esthetics courses for aspiring nurse estheticians. These include one-day training programs for Botox, dermal fillers, or sclerotherapy as well as more comprehensive courses that include everything from cosmetic injectables, laser treatments, skin rejuvenation services, chemical peels, and more. In 12 days or less, you can become a certified nurse esthetician.
NLI goes above and beyond to provide ongoing support for our attendees. This includes access to our online medical esthetics library, which has thousands of pages of resources like clinical studies, videos, and marketing materials. We also give you access to our Graduate Services department, which provides between 200-500 job leads each month and is there if you have any questions or concerns.
If you're a nurse wanting to learn more about our school or this industry, check out our free, online webinars we offer each month. President and Founder, Louis Silberman, discusses the medical esthetics industry, our courses, answers live questions, and provides live laser and injectable demonstrations by expert medical professionals who have been in this field for years. Check out the sneak peek of one of our webinars below!
Learn More