Best Photofacial Online E-Courses for You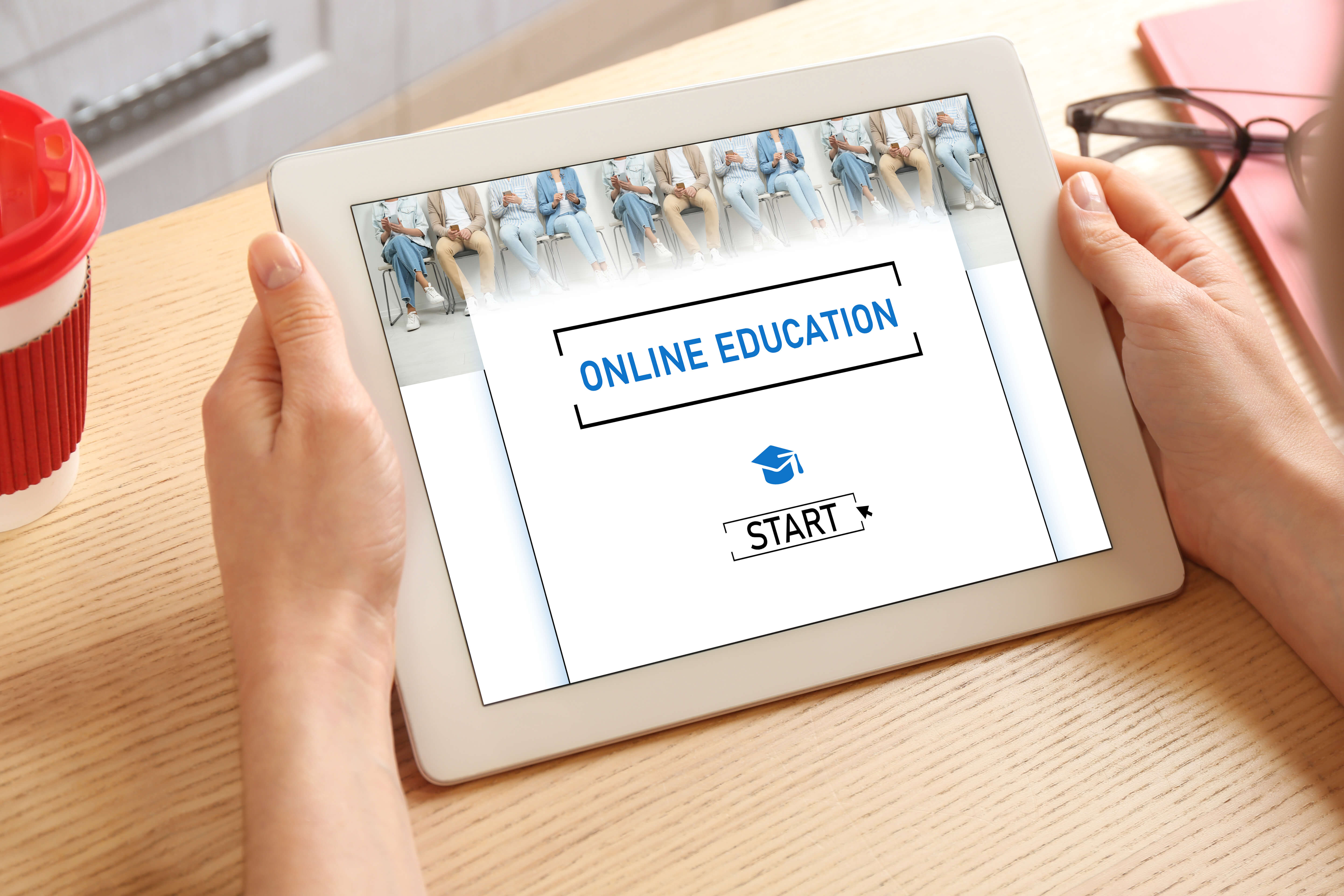 Are you looking to make the most of your time at home? Why not consider photofacial online e-courses? Whether you are an aesthetician looking to upskill, a medical professional looking to expand your income opportunities, or anyone in between, the field of medical aesthetics may have an exciting new career for you.
What Are Photofacials and IPL Technology?
First of all, IPL technology uses light energy from different wavelengths to eliminate a certain color from your skin, making it perfect to even skin tone. As a result, in certain cases, it may even be able to reverse signs of photoaging.
"Photofacials" are any skin treatments that use light-based technology, like LED (light-emitting diode) or IPL (intense pulsed light). They can be performed anywhere on the body, not just the face. Common treatment areas for women include, but are not limited to:
Bikini line

Full arms

Full face

Hands and feet

Lip, chin, neck, and jawline areas
What Do Cosmetic Laser Technicians Do?
Cosmetic laser technicians are a type of medical aesthetician, existing between dermatologists and aestheticians. They have specialized training to operate various lasers for cosmetic procedures, such as hair removal, tattoo removal, and photofacials.
Consequently, only cosmetic laser technicians can perform cosmetic laser procedures. However, the requirements for who can become a cosmetic laser technician vary from state to state. In most states, however, the two basic requirements are easy:
Be 18 years or older.

Have a high school diploma or its equivalent.
If you meet the above criteria, a future in cosmetic laser technology may be for you — even without a college education! Just make sure to contact one of our advisors to make sure you can practice in your state.
Why Choose National Laser Institute for Photofacial Online E-Courses?
Are you an aesthetician looking to upskill? Then photofacial online e-courses may be perfect for you. According to ZipRecruiter, the average annual salary for a licensed aesthetician is $39,282. In comparison, the average annual salary for a cosmetic laser technician is $57,520. That difference is over $18,000!
Medical professionals may also want to consider photofacial online e-courses to maximize their income potential. A single IPL photofacial session costs an average of $600, is almost always followed by multiple sessions, and is not covered by insurance.
During our Hybrid* Online Comprehensive Laser Course, you will receive online classroom laser training with a variety of instructors and live demonstrations with several hours on each modality. Modalities include Laser Hair Removal, Photofacial, Laser Skin Rejuvenation, Radiofrequency Skin Rejuvenation, Coolsculpting, Cellulite Reduction, Tattoo Removal, Radiofrequency Skin Tightening, and Microneedling.
Then choose one of our nationwide locations to attend your clinicals for hands-on learning!
Call Us Today
The National Laser Institute has been an industry leader for nearly two decades. We dedicate ourselves to helping our students advance to the next stage of their careers. Whether you are a medical professional looking to expand your business, a recent graduate entirely new to the workforce, or anything in between, we are here to help connect you with the best photofacial online e-courses for you.
On top of having multiple locations across the country, we train hundreds of students per month at our Arizona and Texas locations. We also offer a wide variety of courses. Financing options are also available for students in need. If you are interested in working directly with clients to make their visions a reality, medical aesthetics may be the right choice for you. 
Additionally, we have thousands of happy alumni. Take the first step to join them today. We understand you may be nervous about taking the first steps towards your new career in this booming industry. We would be happy to answer any questions you may have. Call us today at 480-290-7399 for more information.