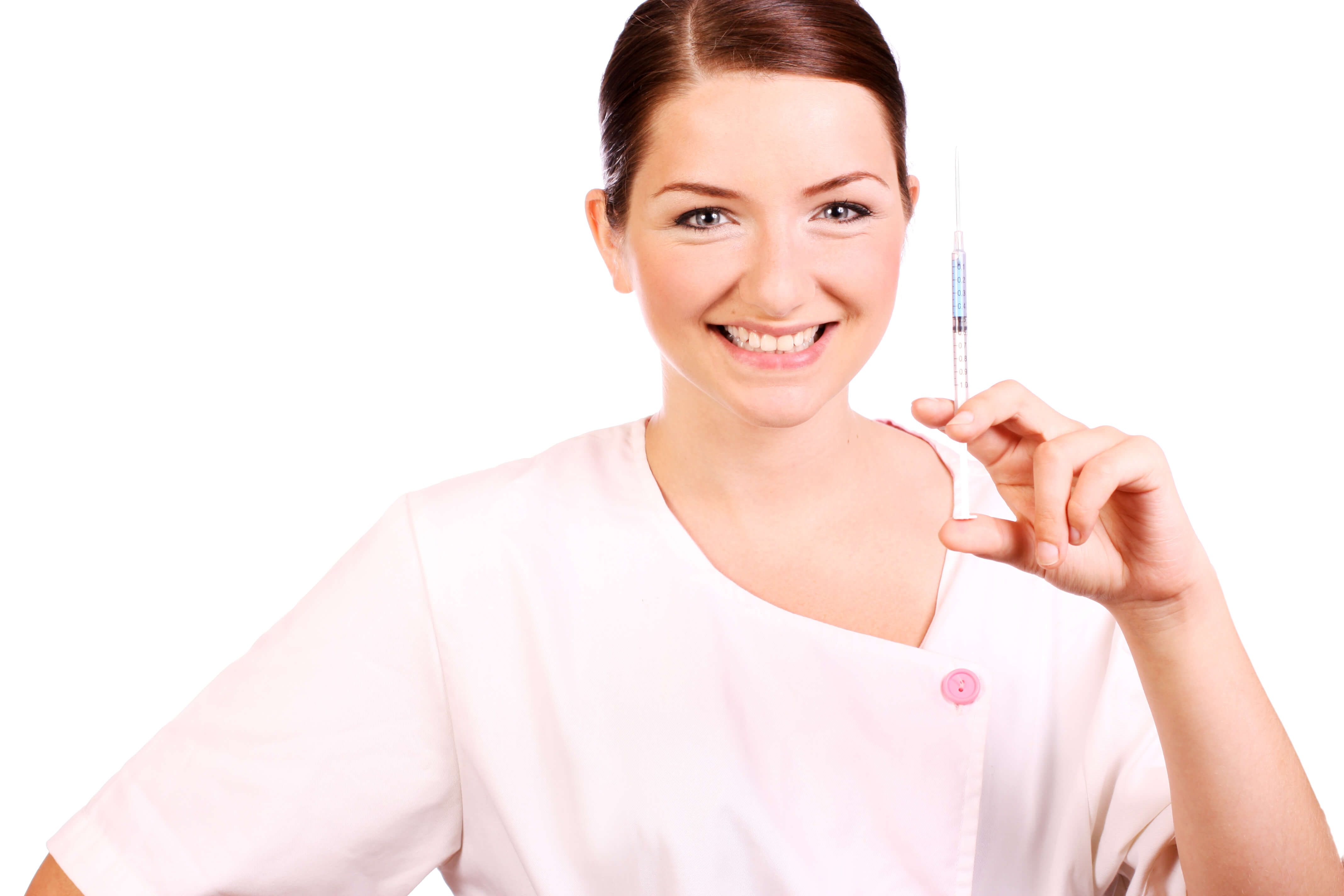 Can nurses inject Botox? It's a good question and you've come to the right place for an answer!
Under the supervision of a physician, nurses most certainly can inject Botox. In fact, nurses, physicians and other medical professionals play a central role in the workforce of medical aesthetics. Teamed with other, nonmedical professionals trained in cosmetic laser treatments, the field of medical aesthetics is truly diverse and offers possibility to anyone eager to learn the craft. Medical professionals are essential to the medical aesthetics as only licensed professionals with medical backgrounds are able to administer injectables such as Botox and dermal fillers. 
Can nurses inject Botox anywhere? What are the rules?
Great question! It should be noted that the rules and regulations vary from state to state. Each state's Board of Nursing and State Medical Board provides guidelines and standards of practice for Botox and other injectables. Generally speaking, you must be a registered nurse (or higher) to administer cosmetic injectables. In a few states, however, licensed practical nurses (LPNs) are also permitted to administer injectables. 
However, not all nurses have the training or know how to inject Botox.  Though is isn't required to inject, there is a great benefit to receiving advanced training. Those interested in working as an aesthetic nurse benefit greatly when they make the right choice to pursue specialized injectables education. Generally speaking, nurses that enroll in such training practice with elevated confidence and advanced skillsets.
At National Laser Institute we answer the question of, "Can nurses inject Botox?" with a resounding "Yes!" Nurses that complete our classes leave not only with a certificate of completion but confidence and a skillset unmatched by others that forgo such training. NTI enrollees can be assured that their training helps to ensure the safety of their patients and promises optimal results. The certification of completion also looks great to potential employers. 
As mentioned before, even once a nurse has received required training to administer Botox and other injectables they must always do so under the supervision of a physician. Whether the doctor supervises remotely or on site, the physician must be readily available and accessible to the nurse. 
What degree do you need to give Botox injections?
Nurses must have a valid nursing or nurse practitioner license and be a graduate of an accredited nursing school. 
In addition to the degree, nurses do well when they opt to enroll in  specialized training to administer injectables such as Botox and dermal fillers.
As a rule, there is no minimum level of nursing experience required to receive certification in Botox and other injectables. Whether a nurse is a brand new graduate or a 30-year veteran, all licensed professionals are welcome to train and obtain certification. 
Where can I receive training?
National Laser Institute offers just such training for self-driven nurses and other medical professionals looking to enhance their careers. Our esteemed institution hails among the leaders in schools focused on medical aesthetics. NTI's satisfied students leave courses certified, happy and competent in their new skill sets. 
At NLI, our Botox and filler courses are comprehensive and interactive. We have even created a new online hybrid* course that allows students to attend from the comfort of their own home!
Enrollees receive a combination of online classroom and didactic work. Students will learn in depth material about Botox, dermal fillers, PRP, Sclerotherapy, Kybella, PDO Threads, off label injectables and much more. 
What could be easier than attending classes from your sofa in sweatpants? We have tailored our courses to meet the needs of students and have developed a program that meshes well with any schedule, no matter how demanding. 
Now is the time to contact us by either completing the adjacent form or calling 480-290-7399. Our NLI professionals are glad to help answer any questions that you may have. 
Click here for FAQs from medical professionals!
During our CME Hybrid* Online Cosmetic Injections Course you will receive online classroom and demonstrations on:
– Botox
– Dermal fillers
– Off label Botox and fillers
– PRP
– Sclerotherapy
– Kybella
– PDO threads
Then choose one of our nationwide locations to attend your clinicals for hands-on learning!