Cellulite Reduction Careers Scottsdale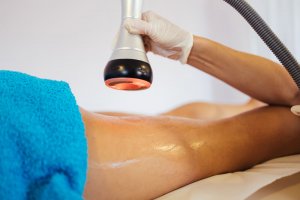 Cellulite Reduction Careers in Scottsdale Arizona, now there's an interesting topic. In a climate now filled with uncertainty, changing careers may be your only option. New students entering the workforce may even be considering a completely unrelated career path.
Just How Many Jobs Are There?
Cellulite Reduction Careers in Scottsdale seem to be on the rise. You'll find 35 listings in Scottsdale alone (2020), and more if you're willing to look in surrounding areas. When we checked Phoenix, just a short commute for residents of Scottsdale, there were 41 hits on Indeed alone.
Life As A Laser Technician
Cellulite Reduction Careers in Scottsdale are unlike some, and laser technicians are not restricted to doing just one task. Instead, they're trained in a handful of specialized services. This flexibility is why so many find a career in lasers quite appealing.
For example, one minute you could be helping a dermatologist with cellulite reduction, and 5 minutes later you could be removing a bad tattoo off someone's arm. And, because laser techs are typically trained in such a wide variety of skills, their open to more workplace types. Work environments can range from medical and cosmetic offices, to dermatology practices and specialty clinics. But, that's not all. You can even find lasers in places you wouldn't think to look, such as gyms and niche boutiques.
Your Schedule
Here at NLI, we get the question regarding a typical day's work A LOT. And it makes sense. Students looking into cellulite reduction and laser certification want to know what their future schedule may hold. While we cannot predict the future, we can offer some foresight.
Because laser techs service such a wide variety of clients, they'll get people from all walks of life. Similarly, it wouldn't be uncommon for you to treat someone who's 19 years old, and someone who's retired in the same day. As a result, your schedule will depend largely on clientele. And, if you have a patient working a night shift, the hours before may be the only time they're available to see you.
We always recommend taking everything into consideration when making a career choice. If you're comfortable with late evenings, a MedSpa may be the better choice. However if you have kids, and prefer being home to eat dinner, a professional office that closes at 4-5 may work best.
Let's Talk Money
Look, we get it, everyone wants to know the bottom line when it comes to a career. Because no matter how many times you hear someone say money doesn't matter, it's always on the back of your mind. And, even though you should do whatever you can to find that ideal work environment, that's not always possible.
Thankfully, with non-invasive services like cellulite reduction and laser removal, you'll have many career pathways. You can make anywhere from $15 to $26 according to Zip-Recruiter working as a laser tech. Likewise, someone with a medical license and laser training could easily fetch upwards of $50 an hour.
In summary, it all depends on your experience. The more training, licenses, and certifications you have, the better off you'll be.
Check out our Cellulite Reduction Careers in Scottsdale FAQ's
Finding The Right Training
We focus on quality training here at NLI. Not to mention we've been in the industry longer than most have had their doors open to the public (17+ years!). All of our medical experience is worth it's weight in Gold in this Industry. And, because we've worked so hard to maintain relationships, it allows us to help get the word out.
For Cellulite Reduction Career related questions in Scottsdale, please give us a call: 800.982.6817
During our Hybrid* Online Comprehensive Laser Course you will receive online classroom laser training with a variety of instructors and live demonstrations with several hours on each modality. Then choose one of our nationwide locations to attend your clinicals for hands-on learning!
Modalities include Laser Hair Removal, Photofacial, Laser Skin Rejuvenation, Radiofrequency Skin Rejuvenation, Coolsculpting, Cellulite Reduction, Tattoo Removal, Radiofrequency Skin Tightening, and Microneedling.