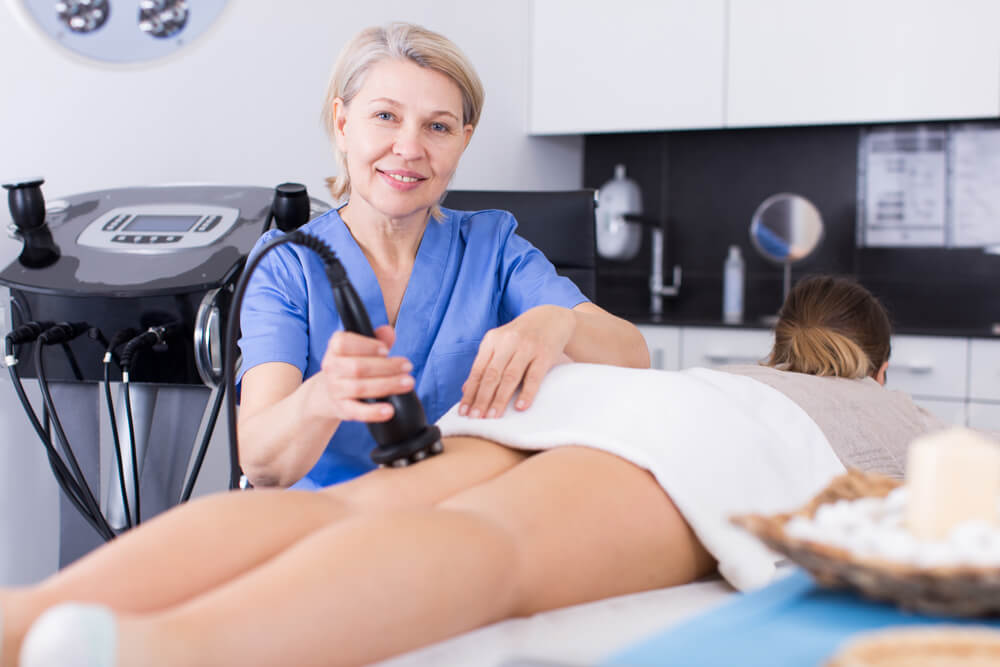 Truth be told, there are ton of places that offer Coolsculpting education. In fact, there is a countless number of places in the United States that list such programs in their course catalogues.
As a prospective student, you are at an advantage. You get to pick your school. With so many institutions begging for your attention (and tuition money), step lightly and be choosey. You are making an important decision so don't be hasty.
Remember, someday soon you will be the proud owner of a certificate touting your excellence as a cosmetic laser technician. Be proud of the school from which you hail!
Isn't it nice to be in a position of power? Now use your clout to research, research, research.
No really! Research!
Go ahead, we will give you some time to browse your keywords. Type "coolsculpting education" into your search engine and sift through the offerings of the internet.
We'll wait.
(waiting…still waiting…waiting…)
We practiced as much patience as we could. Now let's chat!
You likely stumbled across National Laser Institute during your internet search adventure. We expected as much when we learned that you were inquiring about Coolsculpting education.
You ran into NLI because, to put it quite frankly, it is the best of the best of its kind. National Laser Institute is the cream of the crop in the realm of cosmetic laser training. Our school is well-known not only by our hard-earned prestige as a pioneer in the industry of medical aesthetics but also by our exemplary graduates and cutting-edge training.
(just check out our reviews and high ratings on Indeed if you don't believe us!)
What we're trying to say is that our program became the best by winning its way to the top. We know that in order to recruit students and fantastic staff, we have to maintain our reputation and have made it a high priority to do so. The best way to win loyalty is to produce a good product (fantastic grads equipped with accurate, up-to-date information and techniques) and to stay on top of industry standards and innovation.
So, that's what we do. As your chosen spot to receive Coolsculpting education, we vow to prove to you as we have to former students, the value and excellence of our coursework and training.
If you thought we were done tooting our own horn, you are mistaken…a couple more things
As a National Laser Institute enrollee, you will learn from expert cosmetic laser technicians, aesthetic nurses, plastic surgeons, physicians and so many more.
Anyway, in short, we just want to say that you are worth attending the best school and you've officially found it. National Laser Institute is most certainly the right choice and we're so glad you made it!
The details of Coolsculpting education:
You likely know a bit about Coolsculpting but let's refresh some of the details.
A non-invasive treatment, Coolsculpting contours the body with the intention of eliminating stubborn fat. A CoolMini (a small, handheld Coolsculpting applicator) delivers controlled cooling to the skin's surface to freeze fat cells. The cells are then destroyed and eventually flushed by the body's lymphatic system. Basically, Coolsculpting is cryotherapy at its finest.
Not just anyone can administer such therapies, however. If you're truly interested in providing Coolsculpting services, you should enroll in our 2-week bootcamp. Keep in mind that in order to enroll in laser training at NLI you must be at least 18 years old and have a high school diploma (or equivalent).
Your training will include so much more than just Coolsculpting education though!
With you NLI cosmetic laser technician certificate in hand, you'll be not only a Coolsculpting professional but also a champ in so many other areas of medical aesthetics! As a new laser tech, you'll be able to safely perform other treatments including laser hair reduction, laser tattoo removal, Photofacial, radiofrequency treatments, skin rejuvenation and treatment, cellulite reduction, Microneedling and much, much more.
It's time to do more than research Coolsculpting education. Enroll today!
Contact National Laser Institute at 480-290-7399 for more information. If you're not into phone calls, live chat with one of our knowledgeable advisors by clicking here!
During our Hybrid* Online Comprehensive Laser Course you will receive online classroom laser training with a variety of instructors and live demonstrations with several hours on each modality. Then choose one of our nationwide locations to attend your clinicals for hands-on learning! 
Modalities include Laser Hair Removal, Photofacial, Laser Skin Rejuvenation, Radiofrequency Skin Rejuvenation, Coolsculpting, Cellulite Reduction, Tattoo Removal, Radiofrequency Skin Tightening, and Microneedling.