The ABCs of Cosmetic Laser Training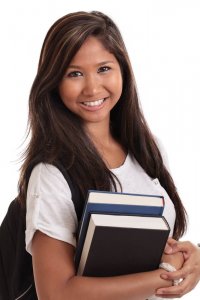 It's Back-to-School Time for You, too!
Fall always reminds us of the smell of textbooks, a shiny new backpack and settling into a regular routine. But it isn't only back-to-school for our kids; this is the perfect time for adults dreaming of a new, exciting career in medical aesthetics to hit the classroom and take the next big step toward doing something you can be passionate about.
Just for fun, we've compiled an alphabetical list of everything relating to cosmetic laser training at National Laser Institute. We hope that it inspires you to give us a call!
A is for Arizona, the location of our first medical spa and medical aesthetics training institute, opened over a decade ago!
B is for Botox. This is one of our most popular nonsurgical cosmetic procedures—just one of many anti-aging treatments that we offer.
C is for CoolSculpting, one of our latest nonsurgical body contouring modalities to freeze away fat. Classes begin September 2016.
D is for Discipline, one of the traits we'll encourage you to develop so that you can deliver ensure safe and thorough treatments in your future workplace.
E is for Energy, something you'll feel instinctively from our instructors, administrators and other students. This is a group of people who love what they do and it shows!
F is for Family because that's how it feels to be a part of National Laser Institute.
G is for Goals, something you'll learn a lot about in the Marketing and Business Development portion of your training, taught by our Founder/CEO Louis Silberman—a well-respected marketing expert and a semi-finalist for the Ernst & Young Entrepreneur of the Year Award 2014.
H is for Hands-On. Our students practice their new skills on dozens of actual clients in a closely supervised classroom setting, leaving them fully prepared for a new career in cosmetic lasers.
I is for Industry, and this is an exciting one to join! The medical aesthetics industry has grown by leaps and bounds over the past decade, with a projected compound annual growth rate of 10.8% between 2015 and 2020.
J is for Job Openings, which our graduate services department send out to graduates each and every month, as well as offering assistance in resume and interview preparation.
K is for Knowledge, and believe us—during your training at National Laser Institute, your head will be buzzing with all the new things you'll learn!
L is for Listening. Being a good listener is an important part of being a successful cosmetic laser technician—both in listening to your client's concerns, preferences, budget and lifestyle and also listening to your gut when a client requests a service that may not be a good fit for him or her.
M is for Maintenance, one of the most important aspects of keeping cosmetic laser equipment safe and ready to use.
N is for Night Classes. Did you know our Scottsdale, Arizona and Dallas, Texas campuses also offer night classes every month?
O is for Observation, you'll be doing a lot of this with us—first, as your highly experienced instructor shows you how the equipment is operated, then, watching your classmates as they also perform treatments on actual clients.
P is for Pioneer. Yes, you'll be hanging out with the pioneers at National Laser Institute—we were one of the first medical aesthetics training institutes in the country and have earned a strong reputation as one of the very best.
Q is for Q-switched Laser, just one of the many different types of in-demand cosmetic lasers you'll learn about at National Laser Institute, frequently used in tattoo removal.
R is for Radiofrequency, one of the most highly requested non-laser treatments for aging and sagging skin—with no downtime required.
S is for Safety. Number One Priority. Always. No Exceptions. Our reputation and yours, too, depend on it.
T is for Tattoos, one of our most highly requested services being that of laser tattoo removal. And did you know that most people get tattoo removal so they can get another tattoo where the old one used to be?
U is for Understanding – not just how lasers work but also how skin reacts to lasers, its anatomy and the risks and benefits of cosmetic lasers.
V is for Voluma, another type of dermal filler that can take away years from a face in just minutes. Voluma is especially useful in the under-eye and cheek areas.
W is for Webinar. At National Laser Institute, we offer monthly online webinars in which we showcase live demos of numerous medical aesthetics treatments. Open to the public, they're also a terrific way for our graduates to stay abreast of what clients are looking for in nonsurgical, anti-aging treatments.
X is for Xeomin, another type of neuromodulator, similar to Botox.
Y is for Youthful. We joke at National Laser Institute that our employees tend to look younger, the longer they're with us. How does that happen?!
Z is for Zapping. You'll hear a lot of that with us – it's the sound of lasers as they're removing unwanted hair, wrinkles, sunspots, tattoos and more. We like to call it the sound of success!
For more information about our cosmetic laser training, please click here or call us today at 800-982-6817.