The Benefits of Offering CoolSculpting To Your Clients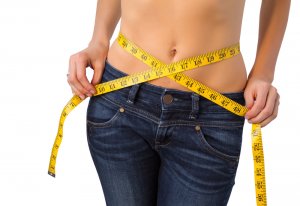 CoolSculpting is the world's #1 non-surgical fat-reduction treatment with more than six million procedures performed worldwide.
The treatment works by targeting specific areas of fat cells through controlled cooling. The dead cells are flushed out of the body naturally in three to six months.
Here are some highlights of the process for those looking to enroll in a nonsurgical body contouring training course.
What is CoolSculpting?
CoolSculpting is the only FDA-cleared, non-surgical fat-reduction treatment that utilizes controlled cooling to eliminate stubborn areas of fat.
How was CoolSculpting discovered? In the early 2000s, two Harvard University scientists noticed that some children who ate popsicles got dimples on their cheeks. The popsicles were freezing and eliminating small pockets of fat cells. The idea that cold could target fat cells without damaging the surrounding skin or tissue was the concept behind Cryolipolysis, which is how CoolSculpting works.
The treatment can target stubborn fat in areas, including the abdomen, flanks (love handles) and inner thigh. Some popular "off-label" treatment areas include the upper back, arms and chest (for men).
During a CoolSculpting appointment, a roll of fat is placed in between two panels that cool the fat to a freezing temperature. This takes up to an hour to treat each targeted body part. After, the treatment area is massaged, which helps break down the fat cells further, producing better results.
In the weeks following a treatment, the body will naturally process the fat and eliminate the dead cells. The results are considered long-term because the fat is gone for good! Untreated areas will have no change in fat cell distribution.
The Benefits of CoolSculpting
CoolSculpting is non-invasive. While liposuction requires surgery, CoolSculpting is minimally invasive and can be completed on your lunch break. During a session, some clients read a book, do work and even watch Netflix with a glass of wine! Since it is noninvasive, there is no required downtime for recovery. Your clients can return to their normal activities once they leave your office.
CoolSculpting is safe and effective. CoolSculpting is a fat freezing technology used to target fat cells, which are shed through the body as a part of its own natural process. Since there are no needles or incisions involved, there are no risks of injury or permanent side effects.
CoolSculpting's results are natural-looking. The results of CoolSculpting look natural and happen gradually. With each visit, clients can expect a reduction of fat of approximately 20 percent. Significant results are experienced three to six months after treatment.
CoolSculpting builds confidence. A body contouring treatment can help clients look and feel better in their clothes. When you feel good about the way you look, you are going to be happier, and other people can see that!
CoolSculpting Training at National Laser Institute
Are you ready to jumpstart your medical aesthetics career? National Laser Institute is the answer! In just two weeks, you can learn the most popular treatments in the industry and begin treating your own clientele.
With over a decade of excellence, we pioneered the laser training marketplace by offering a comprehensive learning experience that combines classroom education with clinical hands-on training.
Our Comprehensive Laser Course is the most popular among students and covers the most in-demand cosmetic procedures like laser hair removal, IPL photofacial, skin tightening, tattoo removal, body contouring and more!
In the classroom, you will learn hair and skin anatomy, the Fitzpatrick scale for classifying skin types, contraindications for treatment, patient care and clinical applications of lasers in the industry. Didactic theory will prepare you for clinicals where you will treat real clients in a medical spa environment.
For the physicians, nurses and medical professionals, our CE/CME training courses offer education in cosmetic injectables like Botox, dermal fillers (Restylane®, Perlane® and Juvederm®), Kybella and platelet-rich plasma (PRP).