Revolutionary Laser Acne Removal Treatments and Training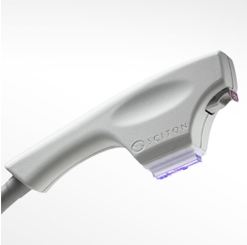 We pride ourselves on being one step ahead with the advanced technology curve, especially when it comes to new and improved cosmetic laser treatments. That's why we've put the BBL acne photofacial to the test on some of our own clients, and we are blown away at the phenomenal results this is able to provide to those who suffer from active or severe breakouts.
BBL acne photofacials work by providing heat, light, and energy directed at the skin in order to stimulate collagen and renew surface layers of skin. Next, the BBL blue light technology is applied, which kills acne causing bacteria and treats active acne and previous acne scars or redness on the skin.
Laser Training with the Best of the Best

The BBL acne photofacial treatment is a huge breakthrough in the battle against breakouts, and National Laser Institute is offering treatments and laser training when it comes to acne reduction. With our comprehensive laser training course, you will receive training with all the advanced, in-demand laser treatments, like laser hair removal, acne reduction, laser wrinkle reduction, and more.
This is a two week comprehensive laser training course in Phoenix that provides medical professionals, aestheticians, and other health and beauty experts the knowledge and skills when it comes to quality laser treatments, laser safety, and treating clients. Both hands-on clinical laser training is provided in a luxury medical spa environment as well as detailed classroom time.
National Laser Institute is the leader in the medical aesthetics industry and has earned many outstanding reviews. We are recognized as a gold standard of education as well as the Harvard of laser schools across the country. To learn more about acne treatments, laser training, or National Laser Institute, please call 800.982.6817.