Provide Your Clients Underarm Relief with Laser Hair Reduction Training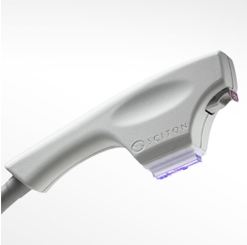 Laser hair reduction is one of the most in-demand nonsurgical treatments in the United States. This treatment is able to eliminate unwanted hair on almost any part of the body, including underarms. For women, underarm hair is one of the most embarrassing and annoying places to grow hair. Shaving can cause deodorant irritation and friction from your clothes. Waxing eliminates the problem for a few weeks, but you have to grow out that armpit hair to remove it again, which means watching what you wear!
As a laser hair reduction technician, you can provide your clients with underarm relief by way of laser hair reduction treatments. After a series of laser hair reduction treatments, the client's unwanted underarm hair is completely eliminated! And because laser hair reduction isn't covered by insurance, you as the provider receive 100% of the profits you make from your clients. This is why many people have chosen to take a laser hair reduction training course.
Laser Hair Reduction Training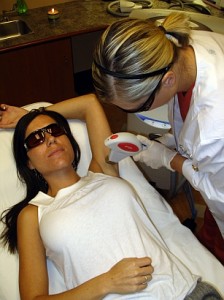 National Laser Institute provides many different types of cosmetic laser courses, including laser hair reduction training. In our comprehensive laser training course, you will train with modalities like laser hair reduction as well as other popular cosmetic laser treatments, such as laser acne reduction, laser wrinkle reduction, IPL photofacial skin rejuvenation, and many more.
This comprehensive laser training course is broken up into two parts. The first is a classroom learning experience where students learn from experts in the field of cosmetic lasers. The next part is hands-on training with laser treatments students have learned in the classrooms. Students will get to experience hands-on training with clients in a medical spa environment, practicing what they've learned in order to gain the confidence and skills to perform their own treatments.
Laser Training at National Laser Institute
National Laser Institute pioneered the cosmetic laser training industry and is recognized as the Harvard of laser schools. We have been in the industry for over a decade and train hundreds of students in our locations across the country. To learn more about laser hair reduction training or laser training courses at National Laser Institute, please call 800-982-6817.