Laser Training for Doctors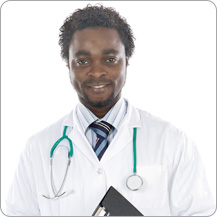 If you have considered laser training for doctors but were concerned that it would take too much time out of your already busy schedule, don't worry. You can receive laser training as well as BOTOX®, dermal filler training, and skin rejuvenation in practically no time.
At the National Laser Institute, we offer dermatologist and cosmetic surgeon led classes. You'll know you are in the very best hands in certified medical aesthetics training. We are the most comprehensive school out there with up to twelve days of medical aesthetic training, multiple expert instructors in each course, a luxury retail medical spa setting, and business development/marketing seminars.
Laser training for doctors is an easy way to offer a convenient and highly desirable services for your patients. For example, a typical cosmetic laser hair removal treatment takes roughly 15-30 minutes to perform (depending on the size of the area) and brings in an average of $250. As a doctor, if you see 4 clients in a 2-hour period, you've already earned a minimum of $1,000! And because these are cosmetic treatments, you do not have to deal with insurance as the middleman.
It's easy to see why more doctors are seeking out laser training. These are services that are highly in demand that have a higher overall price point (compared to waxing, facials, etc.). In as little as 5 days, you can earn your cosmetic laser certification from National Laser Institute.
Why is National Laser Institute the best school for laser training for doctors?
National Laser Institute knows that you have a choice when it comes to continuing medical education. Our classes are taught by reputable dermatologist and cosmetic surgeon instructors. In a small, hands-on class setting we provide the tools that you need to offer your patients the very best in medical aesthetics. And, as medical spa owners, we also help you avoid the pitfalls of costly mistakes.
In our 5-day laser training course for doctors, you will learn all about laser safety, equipment and techniques, the science behind treatments, and multiple services such as laser hair removal, radiofrequency skin tightening, IPL photofacials, laser stretch mark reduction, laser tattoo removal, and many more.
Learn from the experts—on both the technical as well as the business side. We also offer sclerotherapy training, BOTOX® and dermal fillers training and other cutting edge medical aesthetic modalities.
Want to know what real doctors are saying about our training course? Simply watch out testimonial video below!
For more information on laser training for doctors, contact us today at 1-480-290-7399 or fill out our form on your right.
More information: