Laser Training for Physicians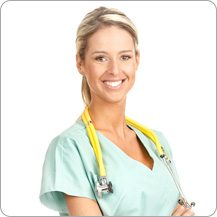 Did you know that last year over 30 million laser, IPL and medical aesthetic treatments were performed–totaling over 8 billion dollars? If you are a physician looking for ways to enhance your practice with revenue-producing medical aesthetics, then laser training for physicians is right for you! Position yourself at the heart of this exploding industry with an Aesthetic Laser/IPL Technician certificate from National Laser Institute.
Challenged by increasing rates for malpractice insurance and declining fees for medical services, doctors in all specialties have been adding medical aesthetics to their new or existing practices. Services such as laser training for physicians, BOTOX®, and skin rejuvenation are easy ways to offer a convenient and highly desirable service for your patients as well as a welcome addition to your practice's bottom line.
Why is National Laser Institute the best school for laser training for physicians?
Simply put, our faculty has unmatched experience in medical aesthetics.
We are a nationally recognized, and the leading provider of medical aesthetic education. Our advanced accredited courses provide continuing education to physicians, physician assistants, nurses, and nurse practitioners. Our courses are led by highly reputable dermatologists and cosmetic surgeons and are assisted by some of the most talented nurses and technicians in the field. We know that you take your profession very seriously, and so do we.
For more information on laser training for physicians, contact us today at 480-290-7399 or simply fill out our form on the right.