Potential Dangers Associated with Cosmetic Laser Procedures (and How to Avoid Them)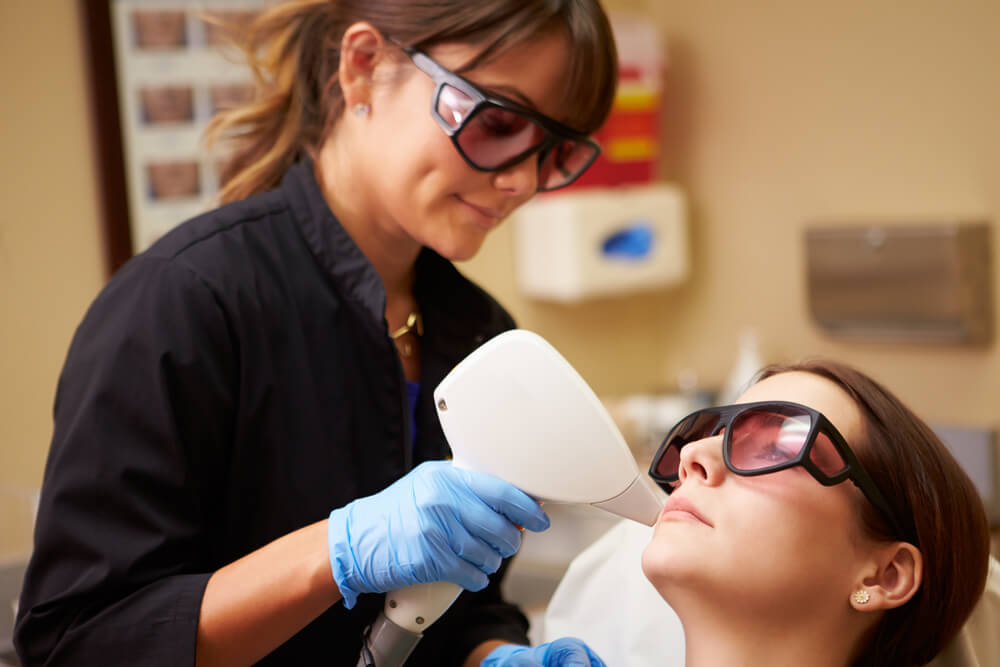 Over the past decade, the demand for cosmetic laser procedures has exploded!
From laser hair removal to laser skin tightening treatments to tattoo removal and more, there seems to be no end in sight for this market's potential. Customer demand for laser treatments has created a strong need for qualified cosmetic laser technicians but unfortunately, it has also created an opportunity for those willing to take training shortcuts–and they're doing so at the customer's expense.
With improved technology, many cosmetic laser procedures have gotten more powerful and less painful. Lasers can go deeper into the skin, meaning that collagen is stimulated at a deeper level. That's good news for clients who now get a better result with less downtime.
But just because a laser "looks" easy to operate doesn't mean it is. There are many potential dangers associated with cosmetic laser procedures and if the right person isn't firing it, let the client beware. Botched laser procedures can cause scarring and hyperpigmentation and in extreme cases, can even lead to permanent disfiguration and significant emotional distress. When using proper safety protocols, cosmetic lasers can leave skin smoother, softer and firmer. But when an inexperienced or poorly trained technician operates them, they can leave skin with second- and third-degree burns.
Questions To Ask When Considering Laser Treatments
While there are regulatory agencies such as the Arizona Radiation Regulatory Agency (ARRA) overseeing cosmetic laser equipment and investigating complaints, often times they are understaffed and unable to regularly visit all of the businesses operating cosmetic lasers. That's why it's so important for clients to know a laser facility's safety record, and where and how their laser technicians were trained.
Important questions for the client to ask include:
What is the name of the school where you were trained?
Are you a certified laser instructor and where is your certificate?
How much hands-on training have you had?
Did your school teach anatomy and physiology of the skin?
How many hours of treatment have you performed since you attended school?
Have you had experience with laser burns?
How have you or your place of business handled any prior complications?
Is there a physician or medical director on staff whom you can consult and who oversees your treatments?
While there are many cosmetic laser training facilities, not all of them are created equal. Before you book an appointment for a cosmetic laser treatment at a med spa, day spa, salon or other facility, do your homework. Check the facility's safety record and never, ever settle for second best. To avoid potential dangers associated with cosmetic laser procedures, take your skin (and your safety) seriously.