By Rhonda Day, eHow Contributor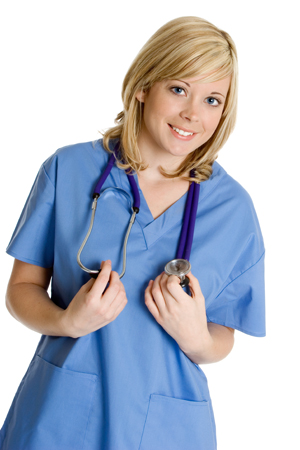 Nurses are well-suited for careers in laser procedures since they have education in clinical management and medical-surgical patient care. Nurses who possess training, experience and certification in laser procedures are in demand by doctors and clinics performing medical and cosmetic procedures. They can establish their own practice or pursue careers in hospitals, physicians' offices, day spas, BOTOX® clinics and related facilities.
General Training
Laser training programs provide instruction in the basics of skin histology, laser handling and safety, clinical applications, and laser physics. Nurses learn about skin physiology and obtain comprehensive education in laser biophysics. Training includes instruction in laser terminology, laser tissue interactions and reactions, skin rejuvenation, and laser safety protocols.
Certificate Programs
Nurses can obtain laser training through vocational programs, the National Laser Institute, or other facilities. Many schools require a nursing background, although some accept cosmetology training or an aesthetician license. Certificate programs include advanced training related to physics, regulatory guidelines, skin rejuvenation, laser device operation and safety.
Certification
Laser certification affords greater career advancement opportunities for nurses, and the National Council of Laser Excellence (NCLE) offers laser certification for nurses or other medical professionals. Nurses may complete certification trainings in laser safety, laser medical-surgical assistance, laser operation, or laser technology.