Top Reasons Body Contouring Is Exploding!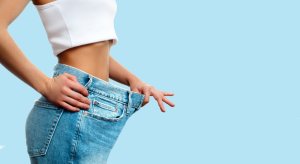 The idea of "going under the knife" has fallen on deaf ears recently as the medical aesthetics industry has introduced new fat reduction techniques that are non-invasive and require minimal downtime.
Over the last two decades, surgical procedures have declined by 16 percent while the number of cosmetic procedures has increased by 137 percent. As these non-surgical options have become more affordable, the demand for "lunchtime" beauty treatments is at an all-time high!
What is driving this change? Non-invasive body contouring treatments, such as CoolSculpting, are in demand by more patients because there are fewer risks. Let's explore the reasons body contouring is exploding!
What is Body Contouring?
Body contouring is a broad term used to describe several cosmetic procedures that reshape and enhance the appearance of the body. Non-invasive fat reduction eliminates stubborn fat pockets to contour multiple areas of the body like the love handles, upper arms and thighs.
There are several body sculpting techniques on the market; however, fat freezing is the market leader in body contouring, according to the American Society for Dermatologic Surgery. With over 7 million treatments and counting, CoolSculpting is a non-invasive fat reduction technique that works by using a process called cryolipolysis, which freezes and eliminates unwanted fat cells through the body's lymphatic system.
A CoolSculpting treatment lasts between 35 minutes to one hour. Depending on the patient's skin care goals, multiple treatments may be required. This one-of-a-kind procedure can target smaller areas of fat such as the abdomen, love handles and muffin top, among others. Remember: this is not a weight loss treatment. If you are healthy and want to target specific areas of fat (mainly the love handles, back or belly fat) that haven't responded to diet and exercise, CoolSculpting could be a good option for you.
Why Body Contouring Is Exploding
Many consider body contouring treatments because they desire a healthier lifestyle which often includes a more aesthetically appealing shape. Here is a list of benefits non-surgical fat reduction treatments offer:
Minimally invasive – no incisions or aesthetic needed
Short treatment time with minimal downtime and side effects
Results are permanent
Pain-free compared to surgical procedures
Due to an increase in the demand for minimally invasive treatments, medical spas, physician's offices, weight loss centers have begun incorporating this fat-busting treatment. This also means medical facilities like these are looking to hire skin care specialists to provide these popular cosmetic treatments.
Become A Cosmetic Laser Tech
Medical aesthetics training is required for individuals who want to offer procedures such as CoolSculpting. These courses include classroom discussions and hands-on clinical education in order for students to confidently perform aesthetic treatments.
With over 15 years of excellence, the National Laser Institute has taught thousands of students how to treat unwanted fat with CoolSculpting, as well as other body sculpting techniques to deliver effective treatments to patients.
In the classroom, students will participate in discussions about the medical aesthetics industry and what to expect as a cosmetic laser technician working in the multi-billion-dollar industry. Topics include:
Theory, science and practice of non-surgical body contouring
Factors that lead to excess fat and cellulite development in the body
Patient qualification and consultation
Non-invasive fat reduction techniques
Potential side effects and how to manage them
Body contouring training also includes hands-on training in a medical spa environment. Here, students treat scheduled clients in order to gain real-world experience. They will also witness comprehensive non-invasive fat reduction demonstrations and receive guidance from their instructor.
Body Contouring Training At National Laser Institute
Do you have a passion for health and beauty? The National Laser Institute offers body contouring training to help you begin an exciting career opportunity as a cosmetic laser technician!
During a body contouring course, students will learn the most popular non-invasive fat reduction treatments to help clients achieve the body they have always wanted! Classroom instruction provides students with in-depth knowledge of how lasers work, clinical applications, body sculpting techniques and laser safety. Clinicals take place in a medical spa environment where students will watch comprehensive demonstrations and treat scheduled clients to gain hands-on experience!
One of the things that separate the National Laser Institute from other medical aesthetics schools is our Graduate Services Department, which sends out over 500 job leads a month to our alumni! Previous students have found work in laser & niche clinics, medical spas, physician's offices, salons, fitness centers and more!
To learn more information about medical aesthetics courses at National Laser Institute, fill out the form on the right or give us a call 1-480-290-7399 to speak with an admissions advisor.