Laser Hair Removal Certification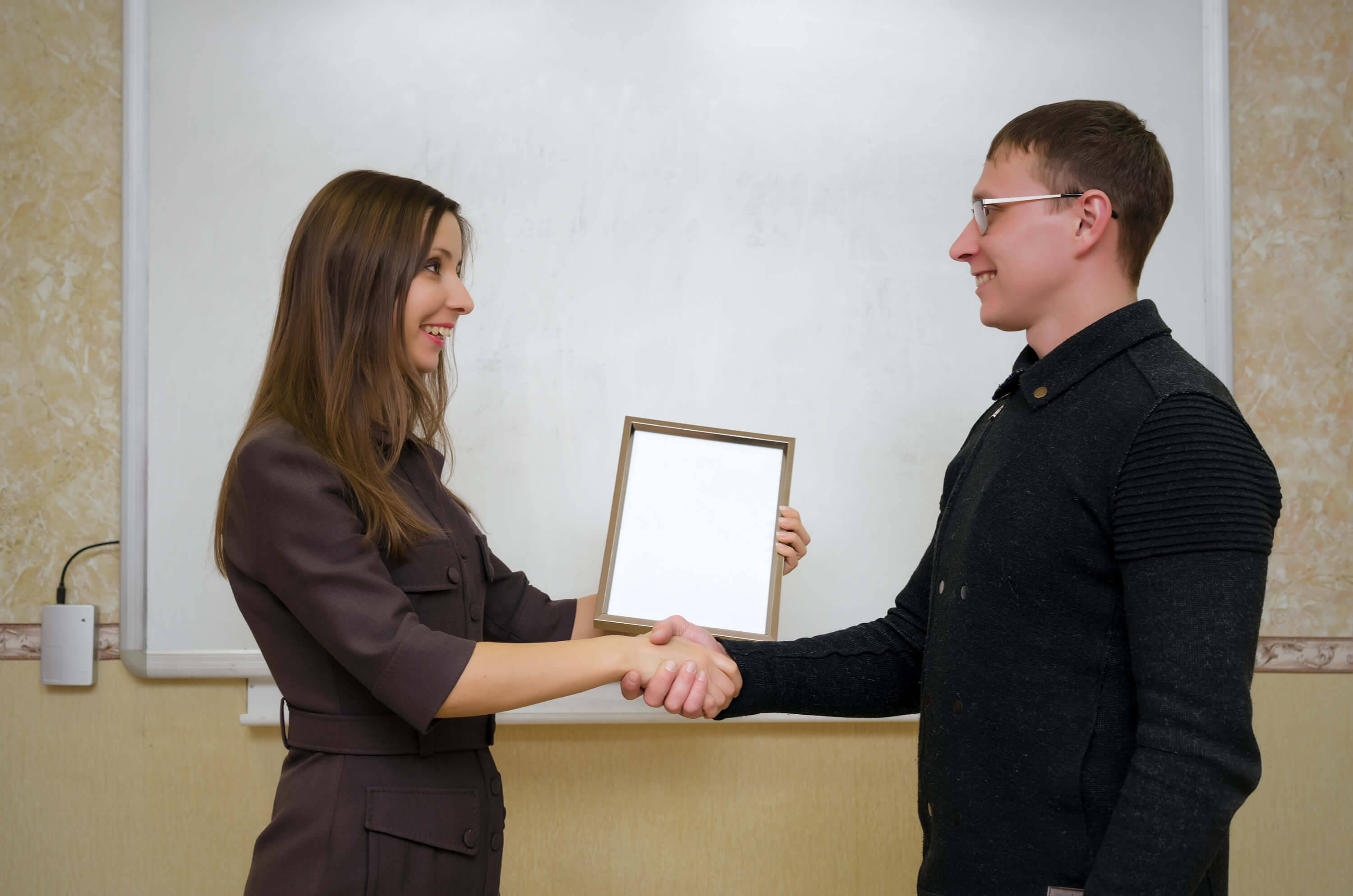 Maybe it's time to take your future seriously. After all, things have gotten super weird as of late.
If you worked odd jobs, did gig work or didn't have much direction before, now is the time to find your niche. Obtain your laser hair removal certification and tie up your loose ends that recently became so blatantly obvious.
These are scary days of uncertainty. Granted, the sun is beginning to shine once again and hope is peeking through the clouds but we will remember the trials of Spring 2020 forever.
Conversely, our entire world has been upended like a snow globe and shaken until tiny flakes (our economy, our sense of self and wellbeing, our social norms) have fallen like too much snow. There aren't many vocations that Covid-19, the viral pandemic sweeping the planet, didn't touch. If you were someone who picked up random shifts at a restaurant, made balloon animals in the park, cleaned houses, did off-the-books handy work or similar, maybe you're yearning for some stability and a promise of a less shakable future.
It's time for an easier future!
Doesn't a 401k sound nice? How about amassing some paid time off? If you didn't have insurance and contracted the virus, how high would your medical bills have climbed? According to CBS News, many Covid-19 survivors face medical bills upwards of $20,000! Would the staggering total have crippled you and your chance for a sunny future?
Seek your own success!
The viral pandemic yielded countless terrible results. We have all heard the stories and seen the devastation either in person or on the news. In turn, some other unanticipated results also came to light.
Just look at you! A few months ago, you had no intention of looking into laser hair removal certification and now you're online, plugging the key phrase into a search engine with your breath held.
As the results swim in front of your eyes, you nod your head and realize that it is indeed time for change. It's time for a career path that will lead you to financial security.
Why laser hair removal certification?
Of all of the countless careers flooding our economy, why choose laser hair removal certification? Well, the answer is easy enough.
Not only is the job fantastic, with great pay and the benefits you've missed, it is also a hot ticket item that promises to grow into the future. In fact, the medical aesthetics industry is growing by the minute. Recent statistics explain that it is projected to reach nearly $20 million by the year 2023.
With laser hair removal certification, you could own a slice of that very green, very promising pie!
But there are even more reasons to obtain your laser hair removal certification!
Think about it this way, people have been locked away, quarantined with only their families and droning television to entertain them. They are bored! They are hairy. And they are ready to leave their houses!
Now that stay-at-home orders are easing, and doors are reopening, people crave contact. More than that, they miss the services that made them feel beautiful and pampered. Services that they considered essential before were off limits for weeks. People are chomping at the bit to regain some semblance of normalcy.
There really are so many reasons!
What do laser hair technicians do?
The truth is in the title. Laser hair technicians rid their clients of unsightly, often uncomfortable hair. With a laser as their weapon of choice, they destroy hair follicles by emitting light that is absorbed by the hair's melanin. Once the light energy converts to heat, it annihilates the hair in question and delays (or stops) future growth.
Side note: If Darth Vader hadn't been so set on being evil and ridding the Empire of the Jedi Order, being a laser technician would've been right up his alley. I mean, the guy was halfway there by owning the coolest laser in the history of lasers…
With specialized training and laser hair removal certification (like this training), cosmetic laser technicians focusing on hair removal use special methods and techniques to remove clients' unwanted facial and body hair.
Where do cosmetic laser technicians work?
Generally, under the supervision of a medical director, cosmetic laser technicians work in a wide variety of locations. They work in fitness centers, health spas, medical spas, laser clinics, physicians' offices and in many more places. They  work, quite literally, anywhere that lasers are in use. Ergo, anywhere that beauty and cosmetic services exist, laser technicians find work.
That is absolutely fantastic news for you -someone seeking laser hair removal certification!
Are there any other benefits to becoming a cosmetic laser technician?
Firstly, we have to say that one of the greatest benefits of being a cosmetic laser tech is the rewards that come with making people happy. As big of a pile of cheese as that may sound, it really is true. Clientele seeking a different look, a change, trust you with their body. That's a lot of responsibility and an honor if you think about it in the right way. You are being handed access to some of their most vulnerable parts and they believe in you enough to be completely vulnerable to your abilities.
Be the site the legs, armpits, bikini line or chin, being a talented laser technician is an artform.
And there's more!
In summary, you get to work with people that trust in your expertise, you have your pick of locations to work and you're entering a field with a pretty sound job security projection for the next several years.
Laser technicians work both full- and part-time. They have most weekends and all holidays off at most jobs. Many available positions (of which there are a ton) offer benefits packages including paid time off, 401k plans, paid holidays. They also have the option of health, dental , life and vision insurances. Additionally, techs are often permitted to use lasers for treatment of themselves and family at either free or reduced costs. Some jobs even offer sign-on bonuses!
Let's talk money!
Because let's be honest, that's why you're here.
Helping women with unsightly mustaches or their gentleman callers with blankets of back hair is rewarding, but not if you can't pay your rent. You want to find training and laser hair removal certification that will lead to you being able to cover your bills
Keep in mind that different levels of experience and the area that you work weigh on how much you will make. But, generally speaking (according to PayScale) on the average laser hair technicians make $16.19 hourly in the United States. Some, with experience and expertise, make nearly $60,000 annually!
Show me the…TRAINING!
This is your lucky day because you've come to the exact right place for training for laser hair removal certification. At National Laser Institute, we happen to be experts in such things!
In less than two weeks you will have your laser hair removal certification in hand and be ready to apply for positions! Our Hybrid Online Comprehensive Laser Course will ready for you the field of medical aesthetics with a combination of online classroom laser training and hands-on clinicals. Your training will include a myriad of instructors and live demonstrations.
You will be able to safely operate cosmetic lasers to remove hair, remove tattoos, perform CoolSculpting and microneedling. You will also be able to perform laser wrinkle reduction, Radiofrequency skin tightening, laser acne treatments, and much more.
Call us today!
We look forward to hearing from you! Contact us at 480-290-7399 today or chat online with one of our knowledgeable advisors.
During our Hybrid* Online Comprehensive Laser Course you will receive online classroom laser training with a variety of instructors and live demonstrations with several hours on each modality. Then choose one of our nationwide locations to attend your clinicals for hands-on learning!
Modalities include Laser Hair Removal, Photofacial, Laser Skin Rejuvenation, Radiofrequency Skin Rejuvenation, Coolsculpting, Cellulite Reduction, Tattoo Removal, Radiofrequency Skin Tightening, and Microneedling.