Laser Hair Removal Certification Texas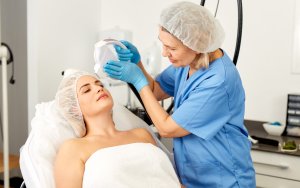 If you're seeking Laser Hair Removal Certification in Texas you'll be happy to hear that there's never been a better time. Laser hair removal is a half billion dollar industry, and it seems that everyone has a little unwanted hair they've been dying to get rid of. Laser removal treatments can be great, even if you're just looking to reduce time spent in the shower.
It's actually hard to imagine how much time we spend shaving unwanted hair. And woman aren't alone in the race to be hair free; men spend their fair share shaving with dull razors putting off buying new blades until "later."
But, there's an upside to the shaving shame. Laser hair removal is not only quicker, but it is also more effective. So why not save some time? Getting trained on laser hair removals will help other save in more ways than one!
How Much Time Can We Save?
If you're interested in laser hair removal certification, you'll be a helping millions save A LOT of time. A survey carried out by the Daily Mail found that the average women spends 4 minutes, 6 times a week, shaving. It found that shaving legs is women's least favorite chore, topping hair styling and make-up.
We know this won't be that big of a surprise for some of our readers, especially married men. But single men may never know the daily struggle women face in the shower.
The Shaving Industry
Men's shaving routines in the U.S. are a big deal. In fact, an estimated 454.6 million dollars in retail sales of shaving cream were generated in 2019. You might be surprised to hear that the average industry growth (2014-2019) has actually been quite slow. But that has nothing to do with the amount of people shaving in the U.S., and seems to be a factor of increased competition.
Over the next five years, the sluggishness of the shaving razor market is forecasted to continue. Increased competition along with changing consumer trends has brought a certain level of uncertainty. In the workplace, few companies are requiring male employees to be clean shaven, and as a result, demand for new and replacement razors will decrease.
Despite the slow future forecast of the male razor market, there's still a driving force pushing shaving forward. Women still need to shave. GlobeNewsWire has estimated the razor market to be worth $22.5 billion be 2030, as many continue their efforts to look good.
Benefits of Laser Hair Removal
Having your laser hair removal certification in Texas can have several benefits. In addition to being quite fast, laser hair reduction can also:
help with ingrown hairs
provide clear smooth skin
permanently remove unwanted hair
reduce shaving irritation
Clients typically spend about 20 minutes in the chair per session or roughly one weeks worth of shaving 😉
Where Can I Get My Laser Certification In Texas?
Getting your Laser Hair Removal Certification in Texas will be straightforward. First, you'll want set some goals as far as what you're looking to accomplish. Secondly, you'll want to figure out how much time you can dedicate for training. Online courses can be a great option for those looking for flexibility. Thirdly, you'll need to pick a school that's right for you.
Here at the NLI we offer a Hybrid* Online laser course that you can take from the comfort of your home.
What Does A Laser Course In Texas Cover?
A Laser Hair Removal Certification course in Texas will cover many things including hair removal. Our training programs are led by industry experts, and include both online classroom and hand-on portions. hybrid* courses are designed to cover all the topics required to start a career in lasers.
Our Class Structure:
Students will learn safe practices, effective technique, and the newest tech such as:
Laser hair reduction
Laser tattoo remvoal
Photofacial
Coolsculpting
Body contouring
Radiofrequency treatments
Skin rejuvenation
Skin tightening
Cellulite reduction
Microneedling
and more!
During our Hybrid* Online Comprehensive Laser Course you will receive online classroom laser training with a variety of instructors and live demonstrations with several hours on each modality. Then choose one of our nationwide locations to attend your clinicals for hands-on learning!
Modalities include Laser Hair Removal, Photofacial, Laser Skin Rejuvenation, Radiofrequency Skin Rejuvenation, Coolsculpting, Cellulite Reduction, Tattoo Removal, Radiofrequency Skin Tightening, and Microneedling.